Discover more from Crushing The Myth
We're passionate about bringing you the most headlines around Asian American news and newsmakers.
April News: Crushing The Myth in LA & New Patreon Page!
Crushing The Myth at Empower 2019
We had a great time at the Empower 2019 Creative Leadership Conference. Thank you to Marvin Yueh and Minji Chang for putting on such a great event, each and every year.

If you weren't able to attend, please check out all the Crushing The Myth (LA) speakers here. They talked about bondage, masculinity, self-hatred, and of course, law school ("Law School Made Me Gay").

It was splendid.


Be Our Patron!
Do you like the Crushing The Myth speaker events? Do you want to support Asian American creators and storytellers? Do you want a monthly care package of Asian American stuff??

Be our patron, and you can have all the things!!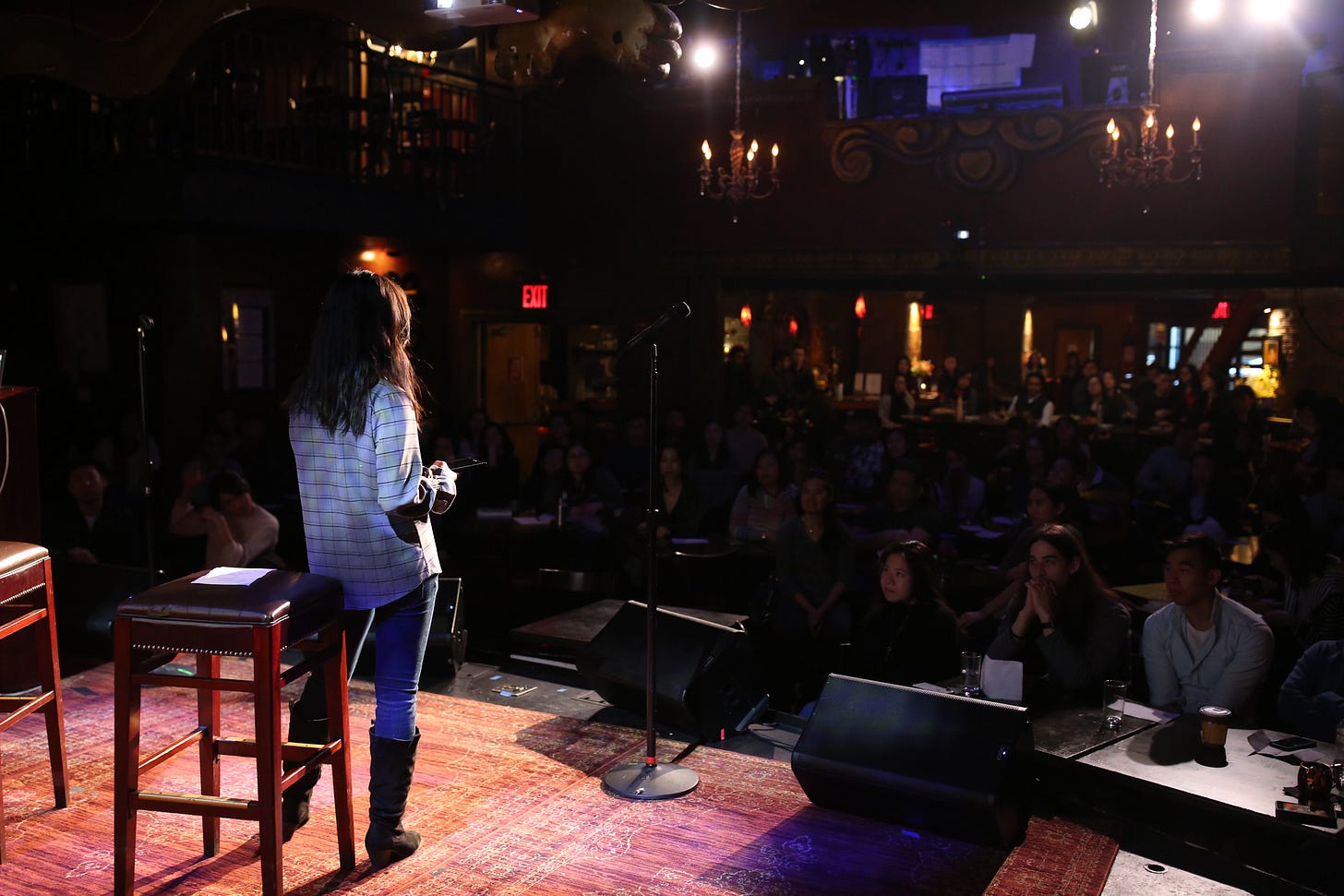 (Crushing The Myth videos will always be free online, and we count on patrons to help support the team and logistics who put it on.)
Crushing The Myth: NY (5/3)

Are you ready for the next Crushing The Myth? It's Free! RSVP here.

WHEN: Friday, 5/3, 6:30pm to 9:30pm
WHERE: Asia Society, 725 Park Avenue, NY 10021
TICKETS: Free for all, Patreon Event Tier supporters get reserved seating

We're excited to welcome co-host Rock The Boat Podcast and event partner Asia Society New York for the next Crushing The Myth on May 3rd.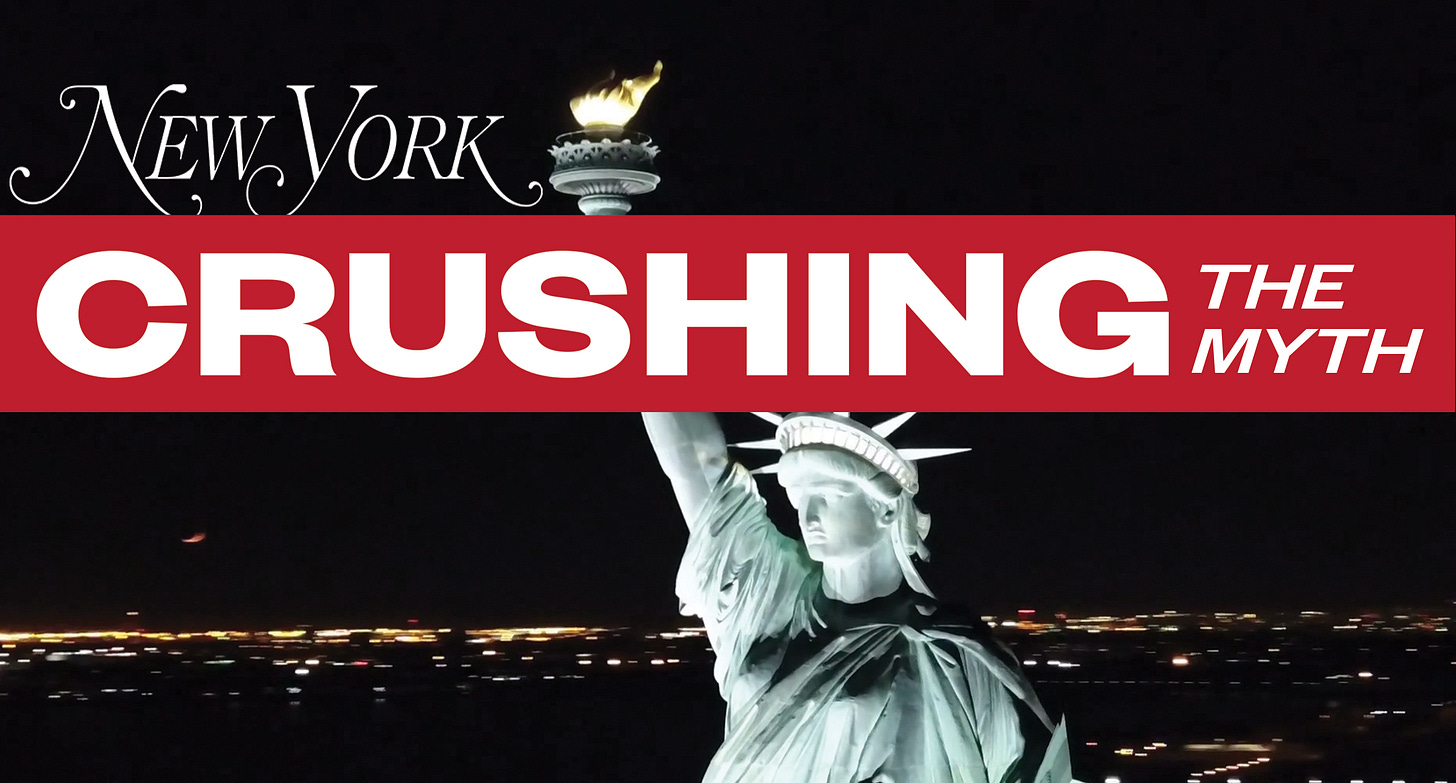 Want to help with Crushing The Myth?
We need ambassadors, organizers, marketers, and supporters. If you'd like to help in any capacity, please join our FB community group and let's crush some myths!

If you know of a potential speaker, please refer them to us.
If you know of a potential sponsor, please refer them to us.

Thank you!
CTM Team
Upcoming AsAm Events
Looking for something fun to do in the next few weeks? Check out some of these upcoming events from our partner organizations:



We've heard your pleas and are excited to announce that the next installment of The Amazing TAP Race is coming this May… only this time, summer edition!

As a precursor to the upcoming summer festivities, we've put together an exhilarating race that you seriously don't want to miss out on. Through a series of clues, riddles and crazy fun tasks spread across the city, you'll experience NYC in a way you've never quite experienced it before. This race will not only challenge your group's intellect and creativity but also educate you on the hottest new spots in the city.




In honor of NYC Immigrant Heritage Week, the Asian American Arts Alliance and Slant'd are joining forces to host an intimate storytelling workshop designed to empower Asian Americans with the tools to reclaim and celebrate their narratives.

In today's political and social climate, it is more important than ever to elevate immigrant stories and provide a safe space for Asian Americans to freely express their identity. Working together, we can ensure our stories are told, shining a light on Asian American heritage by giving our community the space, the power, and the confidence to find their voices.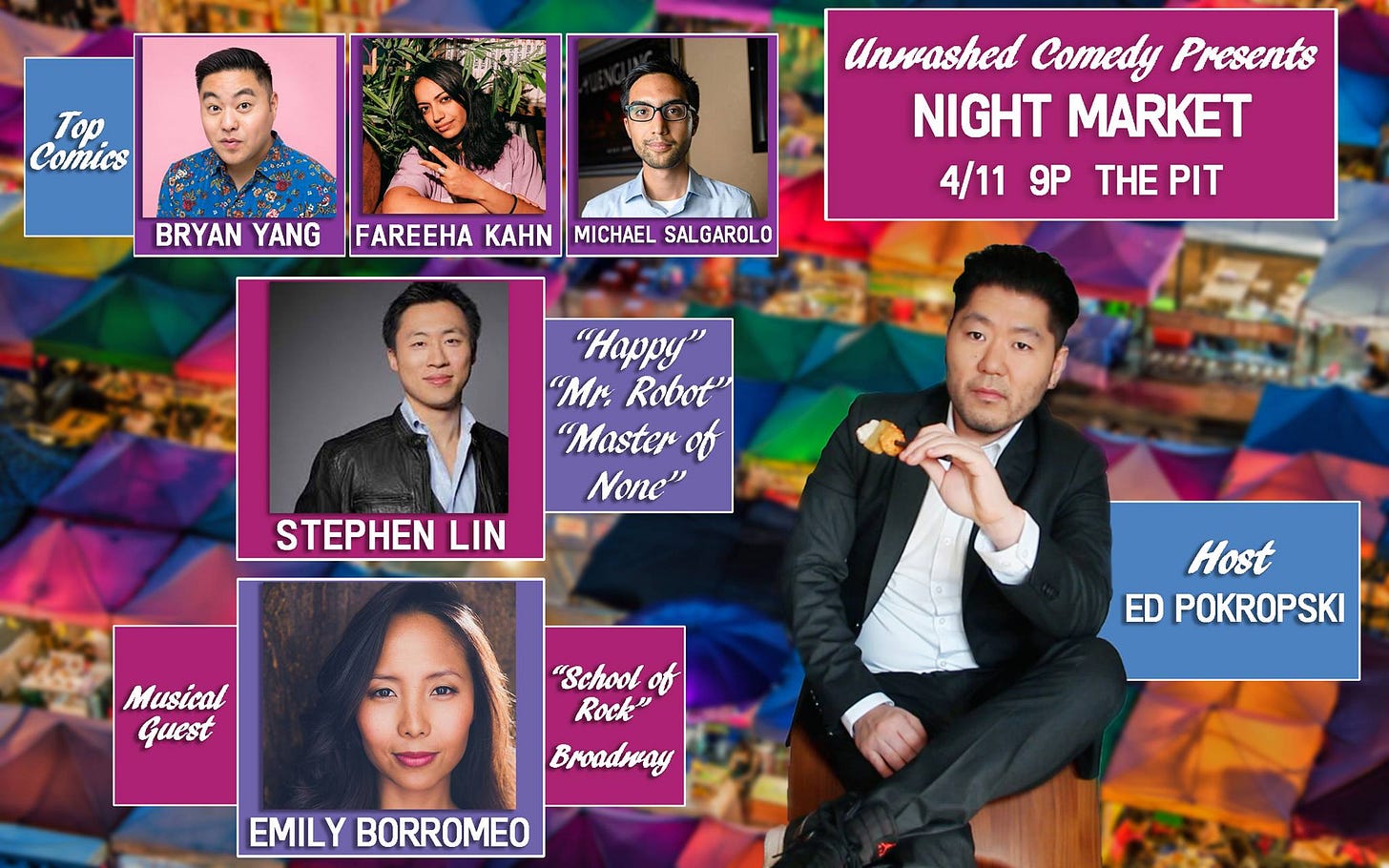 Night Market is an all Asian variety talk show featuring the country's top Asian American performers. It is hosted by Edward Pokropski, Producer at NBCUniversal and standup comedian.

Musical Performance by Emily Borromeo - "School of Rock" on Broadway

Standup Comedy from:
Bryan Yang - NY Comedy Festival
Fareeha Kahn - MTV, Reductress
Michael Salgarolo - NY Comedy Festival

Exclusive Interview with Stephen Lin - "Happy" (SyFy)
AsAm Podcasts & Magazines
Looking for something new to listen to or read? Check out these great podcasts and magazines focused on Asian American topics!


Rock The Boat Podcast

Rock the Boat, a new podcast that shares the stories of Asian Americans in unconventional career paths. You can tune in to Season 1 episodes now on iTunes, Spotify, Anchor, or most places you listen to podcasts. Season 2 is coming up in May and will feature Asian American storytellers, creators, entertainers...if this sounds like you, or you know of anyone in those fields, reach out to them: email hello@gorocktheboat.com or Instagram DM @rocktheboatnyc. Visit their Facebook page here.


Asian, Not Asian Podcast

Welcome to "Asian, Not Asian", a podcast by two Asian guys not from Asia talking about American issues no American seems to care about. Each week, Fumi Abe and Mic Nguyen will discuss race, politics, media, funny stuff, food pics, peace signs, model minority myths, urban myths, and urban outfitters. New episode every Monday!


Now In Color Podcast

Now In Color is a weekly podcast hosted by Sandie Cheng that brings POC stories, erased from history, back to the forefront. Check out their newly released episodes here.


Hapa Mag

Hapa Mag is a publication by Hapas, for everyone.

Here at Hapa Mag, we believe that the word Hapa celebrates our unique identities. Throughout its history, "Hapa," has taken on different meanings for different people. It originated from the Hawaiian pidgin word for "half," and for many of us, it has come to mean that you're part Hawaiian, Pacific Islander, and/or Asian.

To be Hapa is to be a part of a diverse and growing community with many perspectives. We hope to capture these mixed stories and experiences within each issue of Hapa Mag. Read all about it here.