Discover more from Crushing The Myth
We're passionate about bringing you the most headlines around Asian American news and newsmakers.
AAPI News: Kamala Harris, Power Moves & A Power Suit
Someone sent you this newsletter? Sign up here.
Like this newsletter? Forward this to a friend!


Thursday highlights


Are Asian Americans the next big thing?
// politics

1. Power Moves & A Power Suit: Political Wins in the Asian American Community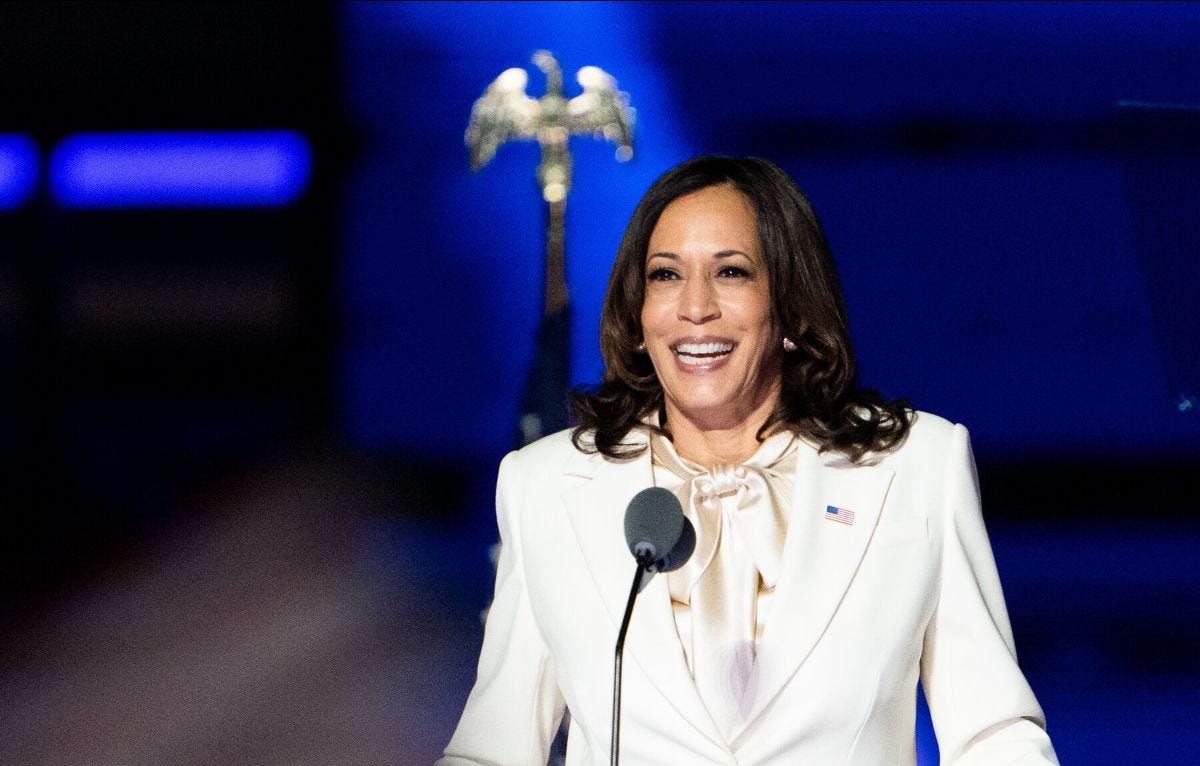 For those not living under a rock, you've probably jumped up and down multiple times by this point celebrating the historic win of Vice President-Elect Kamala Harris, the first female, Black, and Indian American VP-Elect. While she may be the first, I believe she certainly won't be the last.
There are dozens of stand-out quotes lingering in my mind since Kamala's speech but let's pause at this one: "When [my mother] came here from India at the age of 19, maybe she didn't quite imagine this moment. But she believed so deeply in an America where a moment like this is possible," Harris said in her acceptance speech on Saturday evening. "So, I'm thinking about her and about the generations of women—Black Women, Asian, White, Latina, and Native American women, throughout our nation's history, who have paved the way for this moment tonight."
But fully appreciating this moment requires recognizing the historic barriers we had to overcome in order for this win to happen.
And for those who want to keep the celebration going, see how other women of color have been reacting.


Here are some more political wins from the 2020 election:
Francesca Hong, the first Asian American to serve in the Wisconsin State Legislature
New York elects first South Asian Americans to state Assembly
An Architecture Critic Just Won a Seat in Pennsylvania's State Senate
Kai Kahele wins Hawaii House seat vacated by Tulsi Gabbard
Marilyn Strickland's Black and Korean American roots are historic 1st for Congress


Read more political news here.
// education

2. On the debate stage: Affirmative Action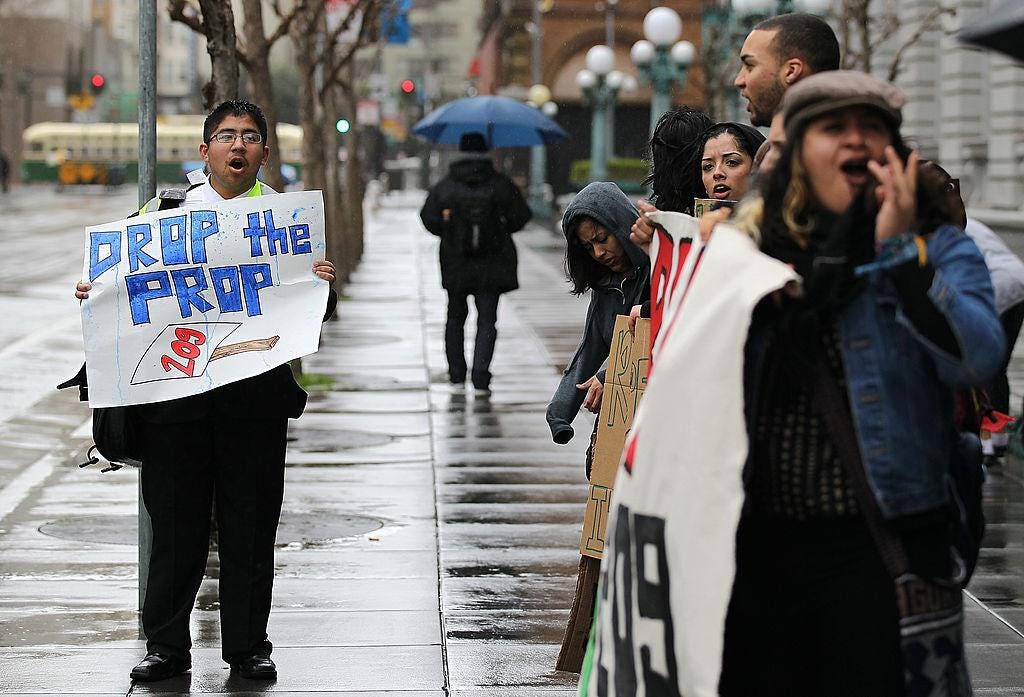 On Election Day, California voters overwhelmingly rejected a ballot proposition which would have reversed the state's 24-year ban on affirmative action programs that use race or gender to decide who deserves a leg up in public employment, contracting and college admissions.
Fewer than 44 percent of voters in the state voted to approve Prop. 16 to end the ban. So, for now at least, California will remain one of just 10 states in the country to prohibit race- and gender-based public programs to benefit disadvantaged groups. (San Jose Spotlight)

Remind me what affirmative action is again. - "Affirmative action refers to a set of policies and practices within a government or organization seeking to include particular groups based on their gender, race, creed or nationality in areas in which they were excluded in the past such as education and employment."

Who's celebrating -
The Asian American Coalition for Education: ""AACE applauds Californian voters' forceful rejection of racially discriminatory Proposition 16, and calls it a great and historic milestone in Asian Americans' fight for equal education rights in America,"
As a national organization fighting for Asian Americans' (and, of course, Indian Americans') equal education rights, AACE has consistently supported Californians' fight against ACA 5/Proposition 16, the release said.
"Going forward, I'd like to warn liberal politicians in California and nationwide: focus your efforts on devising effective measures to improve K-12 education for black and Hispanic children, instead of introducing racially divisive and discriminatory laws time and again," AACE president Yukong Zhao said. "The resounding rejection of Proposition 16 demonstrates again that we are on the right side of the history."

Who's got their sad face on -

San Jose Vice Mayor Chappie Jones, for one: "[He] said voters rejecting the measure came as a letdown to the city's political leaders — who voted unanimously to support it in August. But that won't stop the city from developing programs that offer equity to people held back by race or gender bias, Jones told San José Spotlight.
"We're disappointed with Prop. 16 not passing," Jones said. "It would have made it easier for us to pursue the policies we want." (San Jose Spotlight)

What does this all mean? -
Learn more:
What the California vote to keep the ban on affirmative action means for higher education
Why California Rejected Racial Preferences, Again
If California chose against affirmative action, what does that say about the 'Summer of Wokeness'?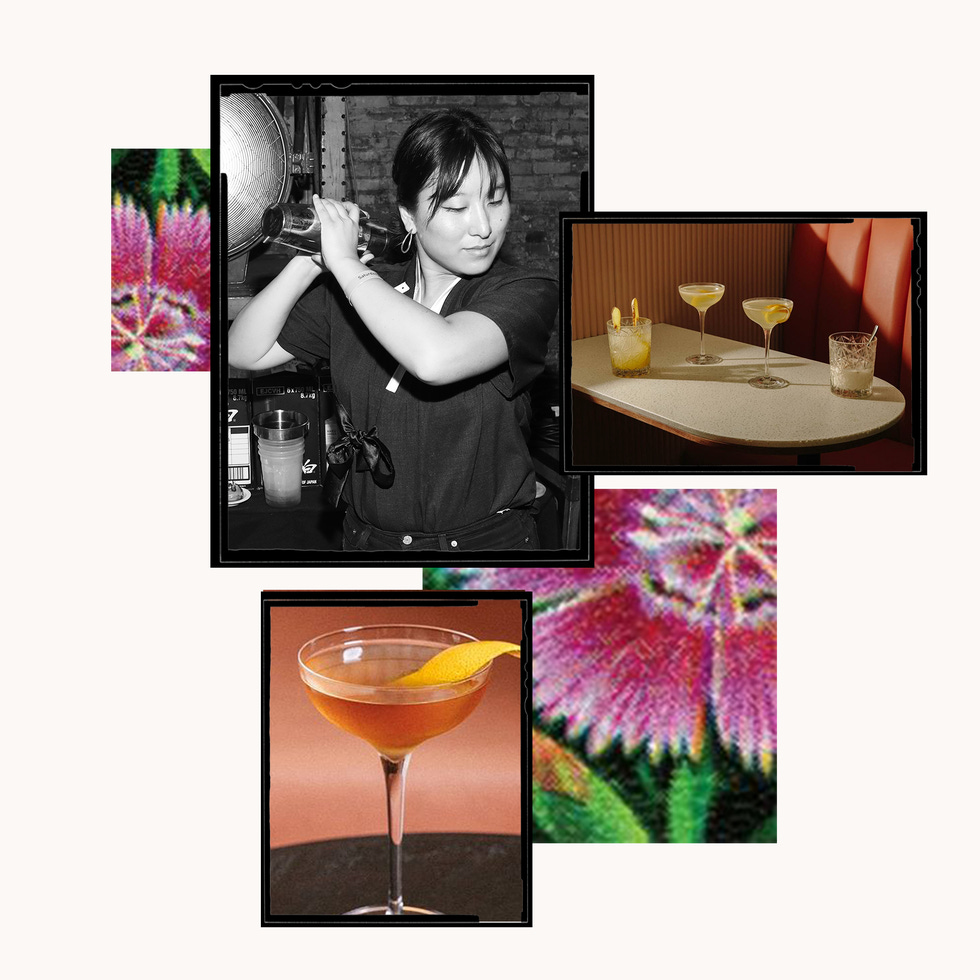 Keep up with Asian American small businesses: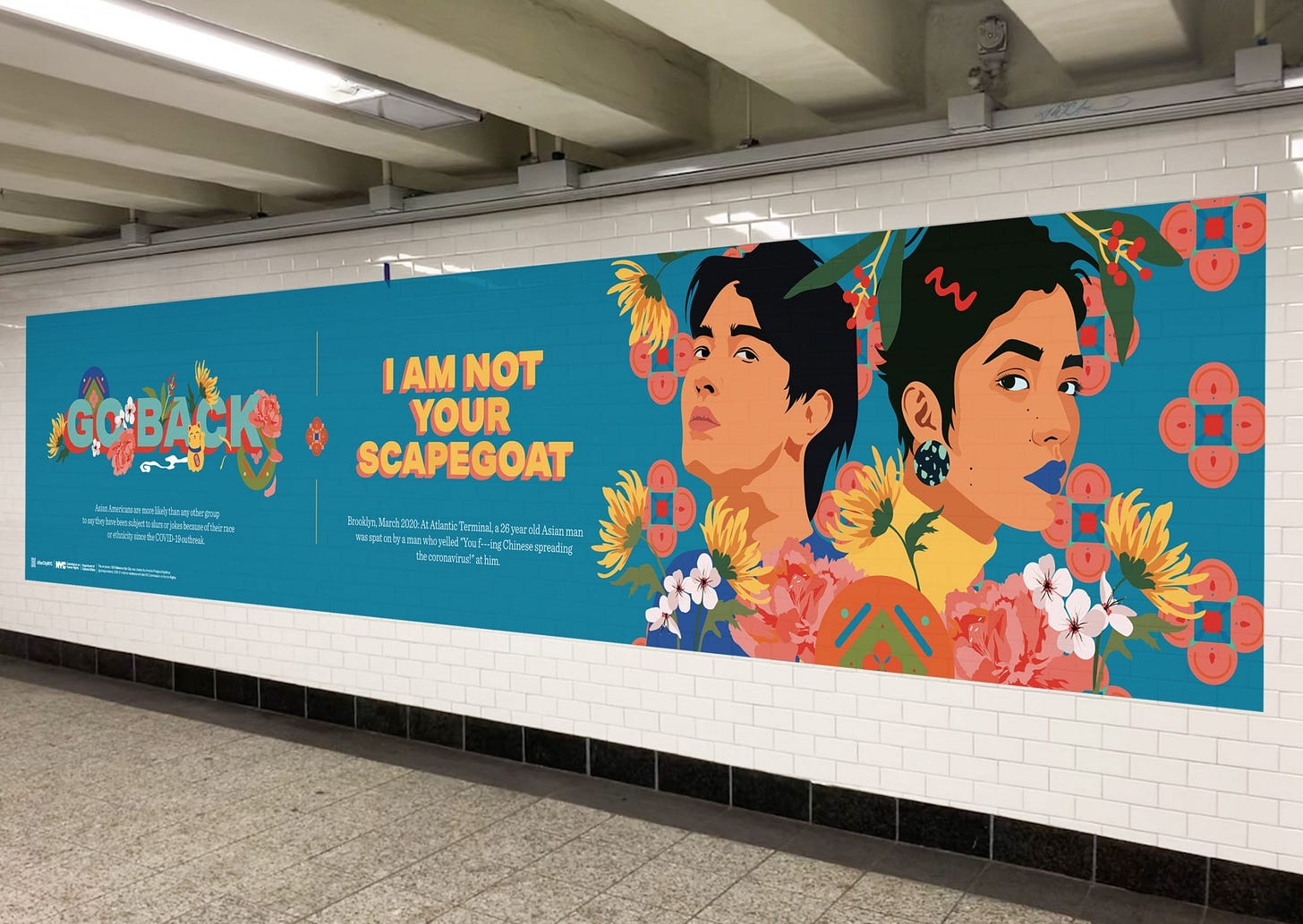 // art


3. Racism, the latest art muse
"One of the unfortunate side-effects of the COVID-19 pandemic has been a surge in xenophobic and racist attacks against Americans of Asian descent. New York, one of the world's most multicultural cities, is not excluded from this trend; the city's Commission on Human Rights reports more than 566 reports of discrimination, harassment, and bias related to the coronavirus since February. Of these, 184 targeted Asian and Asian-American people, more than seven times the number of complaints received over the same time period last year.

Amanda Phingbodhipakkiya, the Public Artist in Residence at the Human Rights Commission, addressed this concerning phenomenon with an ad takeover of the Atlantic Avenue subway station in Brooklyn. Titled "I Still Believe in Our City," the public art installation celebrates New York's diversity with a series of 45 panels featuring vibrantly colored portraits of Black, East Asian, and Southeast Asian residents of the city. These portraits are accompanied by anti-discriminatory messages like "I did not make you sick," "This is our home too," and "I am not your scapegoat." (Hyperallergic)

Amanda isn't the only one using racism and Anti-Asian sentiment to fuel art.

"Asian American Theatre Artists of Boston and Pao Arts Center collaborated to present a new, virtual theater piece called "#SinceYallWantMeToBeWhite," which was read aloud on October 23. The production, written by Quentin Nguyen-duy and Serenity S'rae, examined how Black and Asian Americans experience racism in the United States.
Told through the popular mediums Zoom and Tik Tok, the character-driven play followed a conversation between two individuals: Korena, a Black high school student, played by S'rae, and Ms. Lu, an Asian American immigrant and teacher at Meddleton High School, played by Vivian Liu-Somers. The play starts with Korena being called in to speak with Ms. Lu for a racial sensitivity meeting after posting a Tik Tok video of herself that challenges the status quo at her predominantly white school. When the two meet to discuss Korena's actions, differences in their perspectives arise as they address what it means to be people of color in America.
"It was very ambitious for a thirty-minute play, but the theme of intersectionality is very important right now, all the things that make you a person," said S'rae. "For Ms. Lu, that was being an immigrant, being Vietnamese, and being of an older generation. For Korena, that was being Black, younger, and being born in America." S'rae explained that the play was unique in examining this intersectionality through its approach to modernizing "the themes of what's going on right now in the world" and making it "accessible and relatable for everyone, no matter their race." (Sampan)
// entertainment

5. In Asian American entertainment news...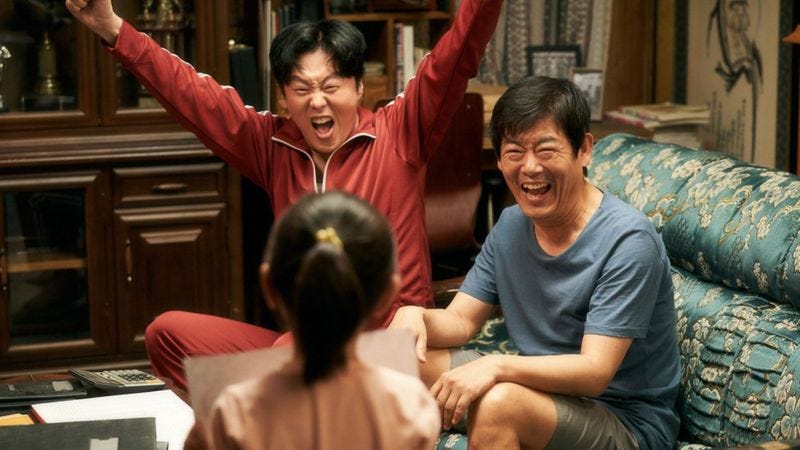 Read more entertainment news here.