Discover more from Crushing The Myth
We're passionate about bringing you the most headlines around Asian American news and newsmakers.
AAPI News: Steven, Viet-Cajun, MOCA, Adele, Wang.
Someone sent you this newsletter? Sign up here.
Like this newsletter? Forward this to a friend!


Monday highlights


Are Asian Americans the next big thing?
// entertainment

1. Asian American For Best Actor?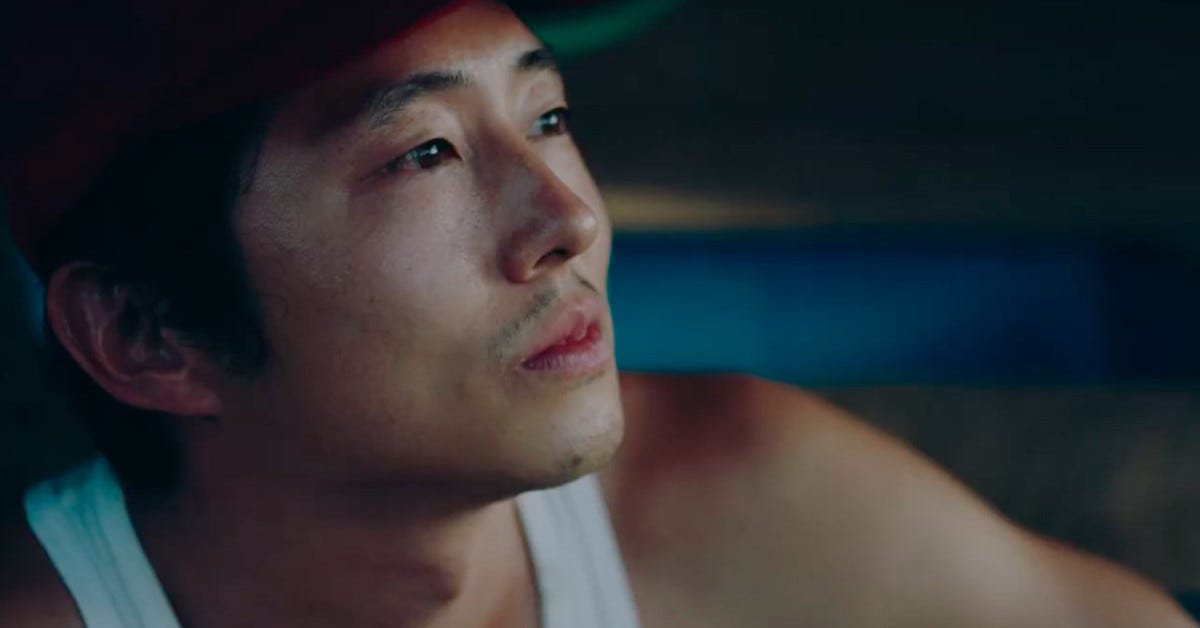 If anyone can do it, it's Steven Yuen. Per Variety, sources say that the production company A24 will campaign for a best actor nomination for Steven Yuen's role in the Korean-American family drama, Minari. Minari has already won some major awards including the audience awards at Sundance and Middleburg. It's also getting Oscar buzz as a potential Best Picture nominee. Of course, a Korean led film (in this case, Korean-American) winning Best Picture and Best Director is not new. Last year, Parasite by Bong Joon-ho won four Oscars including Best Picture, Best Director, and Best Screenplay. However, no Asian American male has been nominated for Best Actor since Yul Brynner (of Mongol descent) won best actor in 1956 for "The King And I". Ben Kingsley, who is half Indian, has been nominated twice: once for "Ghandi" in 1982 which he won and "House of Sand and Fog" in 2003.


Here are some more dismal articles about Asian Americans at the Oscars:

The Missing Piece of the Oscars' Diversity Conversation
Why Doesn't the Academy Nominate Asians for Best Actor?
2020 Oscars: 'Parasite' Makes History, But Awkwafina and More Asian Actors Are Completely Snubbed

Read more entertainment news here.
// food

2. Chinese Viet-cajun boil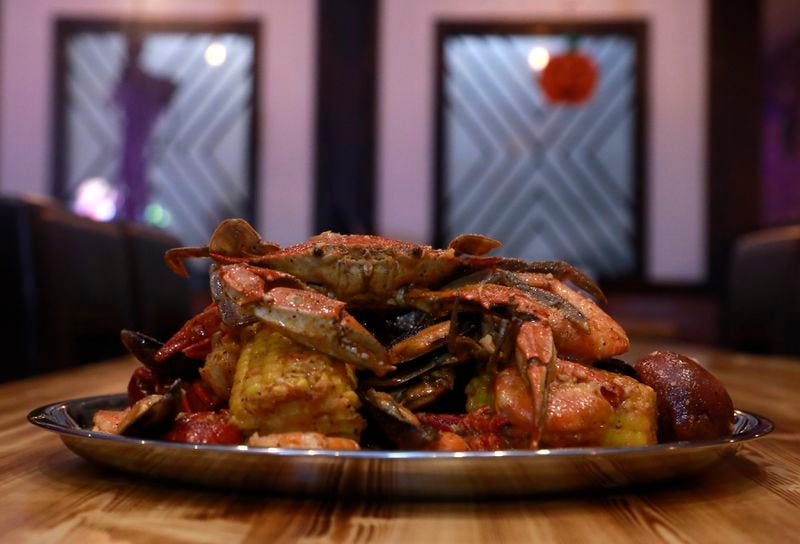 What - Where's the best Viet-Cajun food in America? LA? NY? Hampton Roads, Virginia??... Just kidding, everyone knows that the best Viet-Cajun is in Houston, Texas. But when The Virginian-Pilot starts profiling an Asian American delicacy, you know it's gone national.

What is Viet-Cajun? - Viet-Cajun is, instead, a pure invention, one that is perhaps 15 years old and has somewhat belatedly been catching fire here (Dallas).
In a classic Cajun seafood boil, the crawfish are cooked along with corn and potatoes in water heavily seasoned with things like mustard seed, red pepper, coriander, lemons and bay leaves. The food is drained and presented largely unadorned except for occasional shakes of extra spice.
Viet-Cajun takes matters a step further: After their bath in the spicy boil, the mudbugs get tossed with your choice of sauce -- typically intensely garlicky butter, lemon pepper, Cajun spice or a combination -- and your pick of heat level. They're poured into a plastic bag that gets plunked on your table. No plate or utensils -- just a flimsy plastic bib and sometimes gloves, plus a big roll of paper towels. Same approach with other seafood: shrimp, lobster or crabs -- Dungeness, blue, king or snow. (Dallas Morning News)

Key Quote -
"In part, it is the story of immigration and food in America.
The saucy seafood boil is a cross-cultural convergence that arrived just 20 years ago in Houston, when Vietnamese immigrants in Texas began adding their own flavors and sauces to the bayou tradition of boiled crawfish, itself originally learned from Native Americans.
But by the time those Viet-Cajun boils reached Southeastern Virginia and North Carolina, the demographics had changed. Here, the seafood boils are a phenomenon driven almost entirely by enterprising Chinese American restaurateurs — many of whom from the southeastern province of Fujian — moving into greener restaurant pastures after seeing declines in old-school Chinese-American restaurants and buffets.
"Originally with Asian people, Chinese or Vietnamese, they start out by going with what they specialize in," says Ken Chen, co-owner of Mr. Boil, the first Viet-Cajun spot to open in Newport News. "You know, Chinese restaurants sell noodles. And it's been a success like that, way in the past. But now there's a Chinese restaurant in every shopping center. If you try to open one, you end up closing it later." (The Virginian-Pilot)

In The News -

Vietnamese-Cajun Crawfish Is the American Food of the Future (Vice)

Viet-Cajun Crawfish Is The Most Delicious Expression Of Houston's Diverse Culinary Identity (Houston Eater)

'Viet-Cajun' Food Mixes Vietnamese, Southern US Cultures (Learning English)


Read more food news here.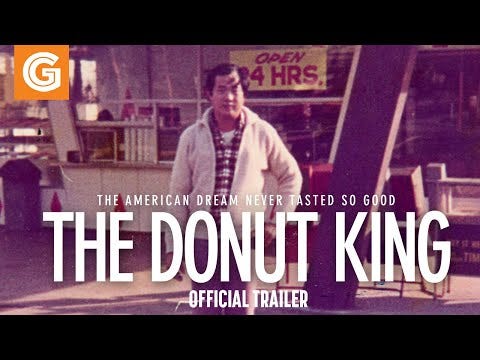 Keep up with Asian American small businesses:

'The Donut King' Details the Rise and Fall of a California Donut Empire
Safe & Solo is a platform to empower women to safely and confidently explore their world.
The Beta You. A Medical Aesthetic Spa and Regenerative Therapies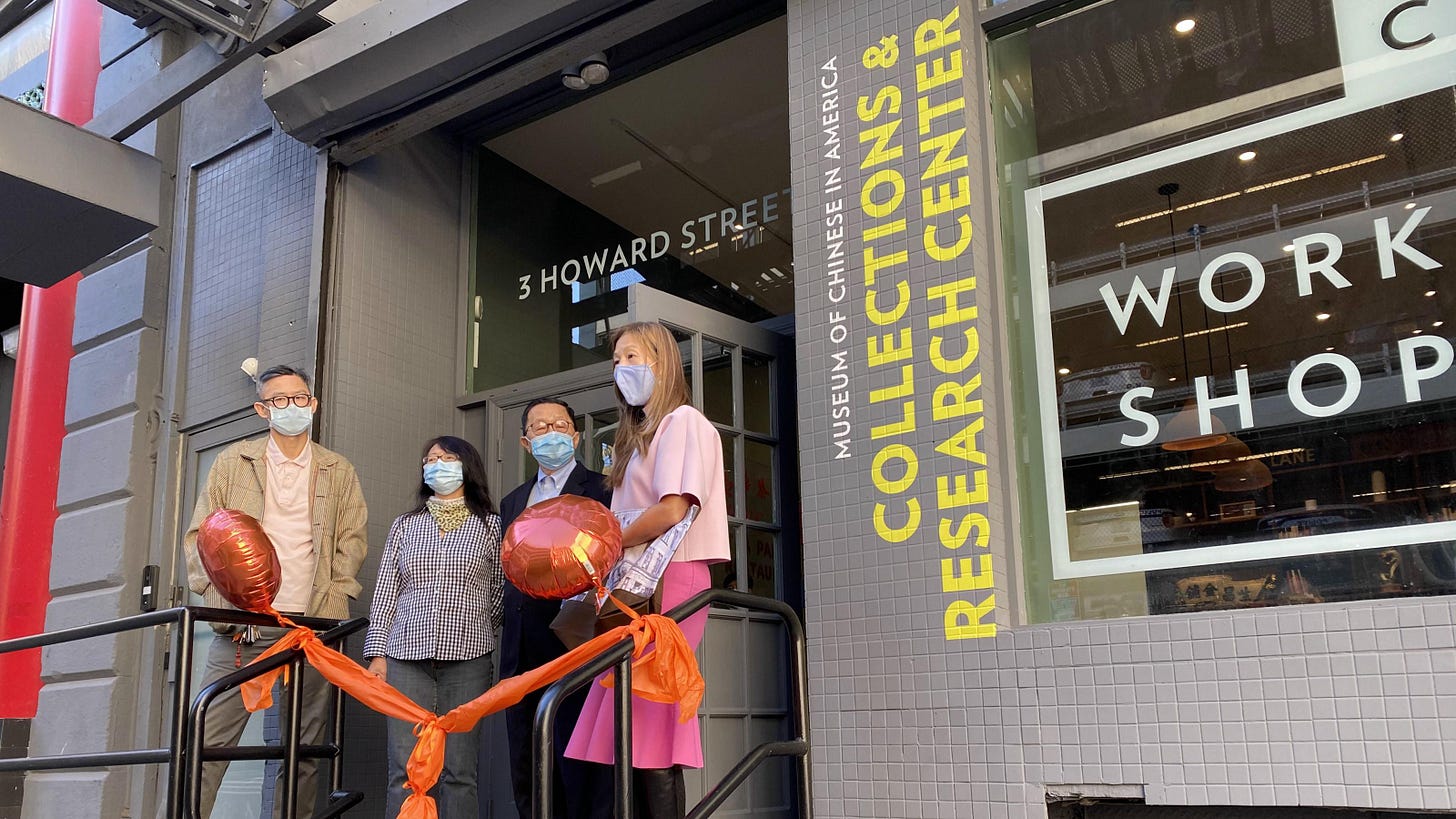 // aapi news


3. The financial crisis for US arts organizations has not been distributed evenly.

Back in late January, a fire broke out at the Museum of Chinese in America (MOCA) in New York. Though severe damage was done, countless supporters and volunteers set up a GoFundMe campaign that raised over $600K and MOCA received a $3 million dollar grant from the Ford Foundation. It's estimated at 95% of the artifacts have been restored.

It was not that easy. In a fantastic Quartz report on US arts organizations, Karen Ho takes the reader through the current climate for non-profits and the specific case of MOCA.

"At the onset of the pandemic, the average arts and culture nonprofit had fewer than eight weeks of working capital," says Brett Egan, president of the DeVos Institute of Arts Management (funded by US education secretary Betsy DeVos and her husband) at the University of Maryland. "The average American symphony had fewer than 15 days of working capital."
However, the balance sheets between smaller arts organizations and larger ones are worlds apart. Institutions with budgets of $5 million or more make up 2% of American arts and culture non-profits, but receive more than half the revenue, according to a 2013 report published by the National Committee for Responsive Philanthropy and the Helicon Collective, a consulting company.
The financial gap is even worse for nonprofits serving marginalized communities, like MOCA. The 20 largest mainstream US arts organizations have a median budget of $61 million, while the 20 largest serving communities of color have a median budget of $3.8 million, according to DeVos Institute research from 2015.
...

In late September, Maasbach (President of MOCA) received a call from the Ford Foundation, telling her MOCA was to receive a national grant as part of a program aimed at helping to sustain 20 American arts organizations serving communities of color. In total, MOCA will receive $3 million over four years, from a $156 million pool raised by 16 major donors and foundations, the Ford Foundation announced.

Maasbach compares the news to the birth of her first child and being given a winning lottery ticket because the funds are unrestricted—MOCA can use the grant in whatever ways they choose. She called it a "180-degree game changer" after recounting moments when the organization had trouble fundraising and wasn't sure it mattered, prompting her to question the work that she did.
At $750,000 per year, the Ford Foundation grant would make up two-thirds of MOCA's lost revenue from the canceled special events. "It stunned me," Maasbach says. "To be honest, it was a 15 minute conversation, and I was in tears for about 11 minutes."


The whole article is definitely worth a read.


Read more AAPI news here.
// business

4. NYC Business and Design Experts On Ways to Help Restaurants Survive The Winter.
Winter is coming to New York and that's not good news to a lot of restaurants.

From Eater, NY, "In light of that reality, NYC-based public policy think-tank the Center for an Urban Future polled local industry experts and restaurateurs, including Yong Zhao and Nicky Chang of Chinese fast-casual chain Junzi and Queens Night Market founder John Wang, to get their opinion on possible solutions that the city should offer to help restaurants survive the upcoming winter months."

The full list can be found here, but here are some the ideas that experts came up with:

* Expanding the scope of outdoor dining

* Utilizing vacant storefronts for pop-up restaurants

* Providing winterized dining resources to low-income communities

* Expand opportunities for outdoor markets

* Partnering restaurants with food shelters and pantries

Read all the ideas in the full list here.


Read more business news here.
// entertainment

5. In Asian American entertainment news...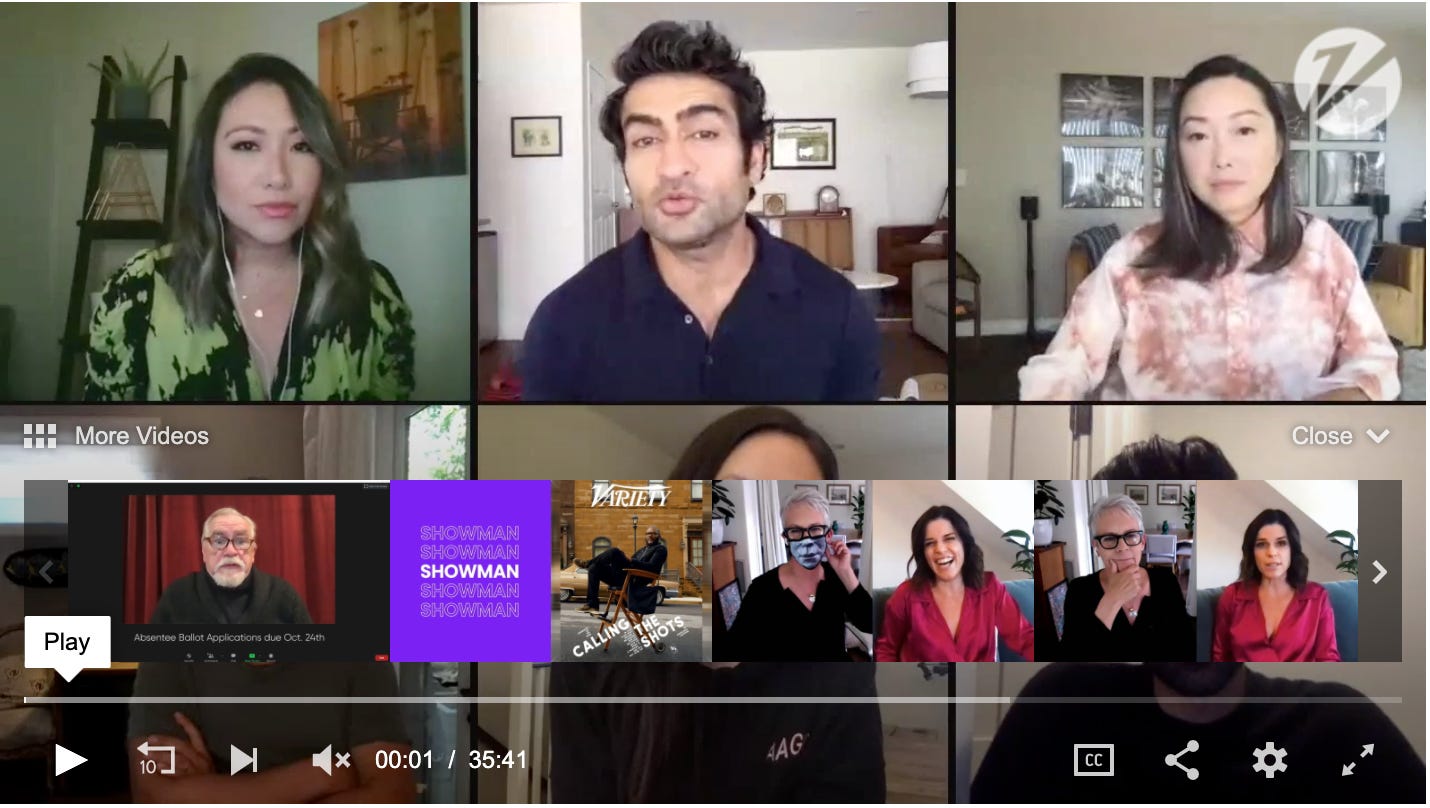 Lulu Wang, Adele Lim, and some other people you may have seen before did a FANTASTIC virtual panel discussing Why Hollywood Must Reimagine Asian-Inspired Stories.

Over The Moon debuted on Netflix this week to decent reviews, currently 77% on Rotten Tomatoes. Here's what the cast says making the movie meant for them.

Wayne Wang has a new movie, Coming Home Again, premiering at SIFF. Wang is an icon, having directed Chan Is Missing and Joy Luck Club. Here's a nice interview with the classic director.


Read more entertainment news here.