Discover more from Crushing The Myth
We're passionate about bringing you the most headlines around Asian American news and newsmakers.
CTM AAPI Highlights 📰  'China virus.' Increased domestic violence. McDonald's scholarships.
Forwarded this newsletter? Sign up here.
Want more AAPI news & analysis? Sign up here.
Like this newsletter? Forward this to a friend!
This week's AAPI highlights.
Listen. Learn. Inspire.

AAPI News of the Week
1. Anti-Asian bias rose after media, officials used 'China virus,' report shows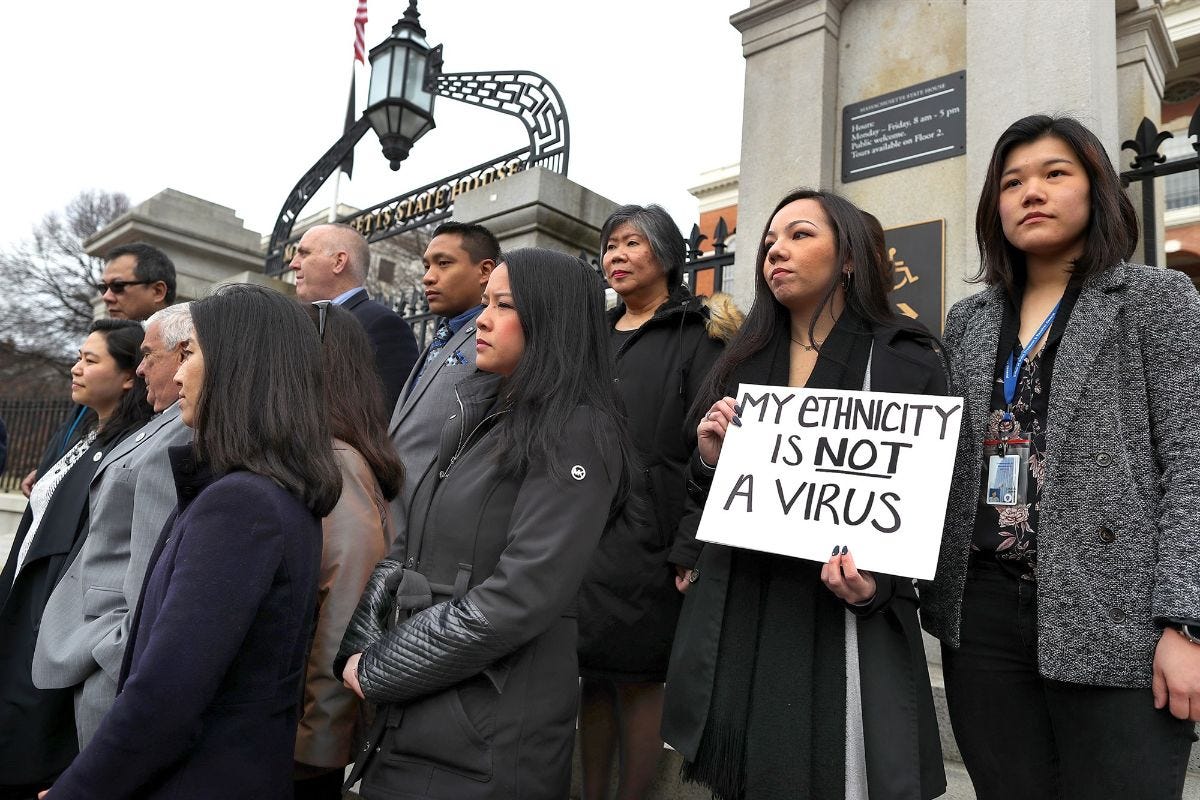 A recent study shows that rampant use of the "China virus" to refer to the coronavirus, particularly by conservative outlets, had a profound impact on how those in the United States see Asian Americans.
The research, published in the journal Health Education & Behavior, examined racially charged coronavirus coverage in media and its impact on bias against Asian Americans. While anti-Asian bias had been in steady decline for over a decade, the trend reversed in days after a significant uptick in discriminatory coronavirus speech. The language led to an increased subconscious belief that Asian Americans are "perpetual foreigners," researchers said.
"Research suggests that when people see Asian Americans as being more 'foreign,' they are more likely to express hostility toward them and engage in acts of violence and discrimination," Rucker Johnson, a public policy professor at the University of California, Berkeley, and co-author of the study, told NBC Asian America.
2. Why domestic violence calls are surging for Asian American women amid the pandemic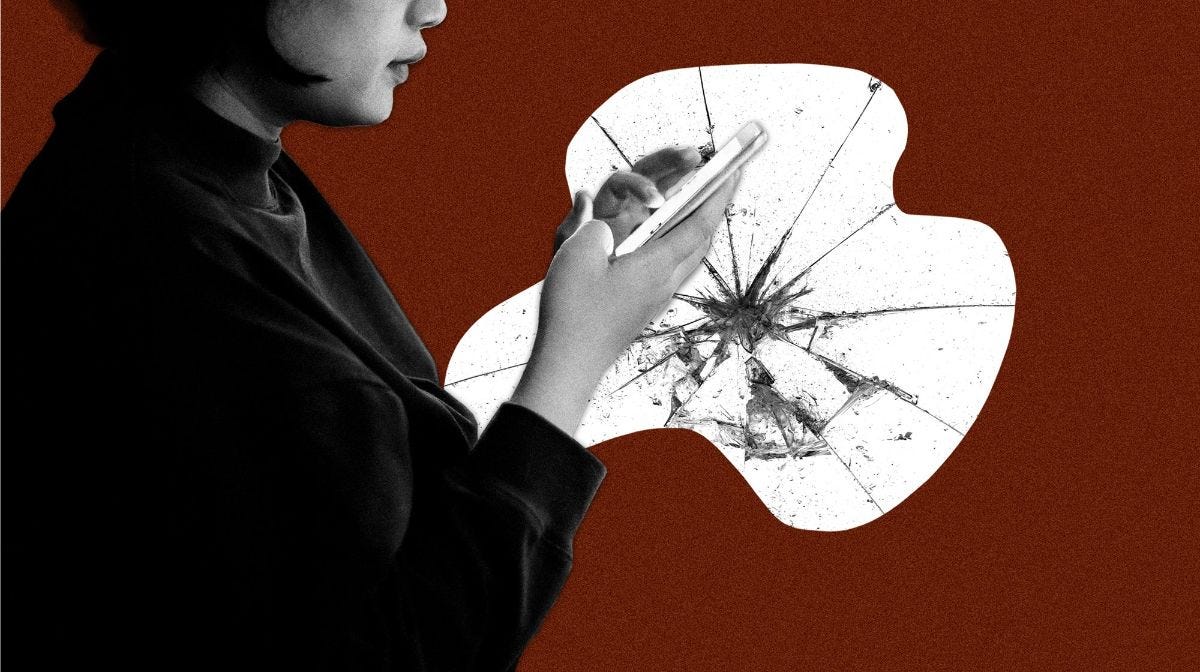 When the pandemic-related lockdowns started in March, staff at several Asian American domestic violence organizations watched with concern as a hush fell over their work.
Clients who had previously told them of abusive partners who choked them, struck them in the face or threw them down stairs were now saying: "Don't call me. It's not safe." Not only were their partners watching them around the clock, but many took away their phones, cars and credit cards, making it harder for women to seek help or leave.
But after lockdowns eased in May and June, calls for help surged as Asian American women reported increased abuse during the pandemic. Now, some experts say they're seeing another spike as fears of another lockdown in the fall or winter are prompting women to flee abusive situations when they have the chance.
"We don't know if there's going to be a second wave," said Kavita Mehra, executive director of Sakhi for South Asian Women, which serves recent immigrants in New York City. "Survivors are looking at this moment in time as a window to be able to leave their perpetrator."
3. McDonald's awards $500,000 in scholarships for Asian American college students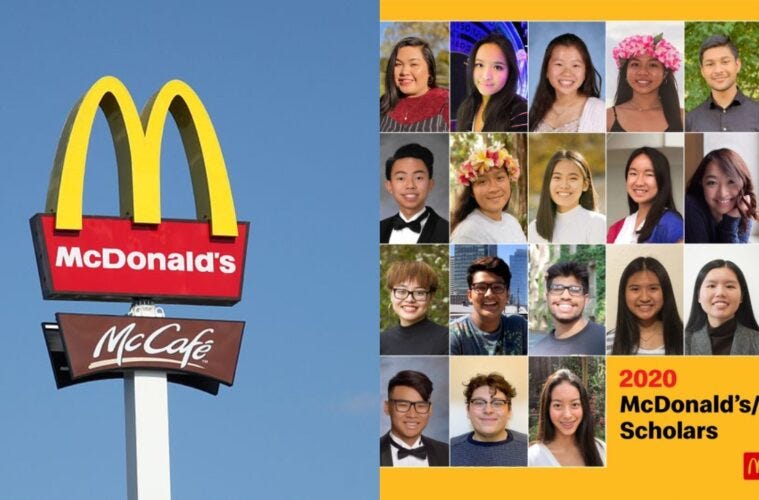 $500,000 in scholarships has been awarded to 55 Asian and Pacific Islander American college students in collaboration with APIA Scholars.
The McDonald's/APIA Scholarship aims to bridge the gap between community disparities.
"When we created the McDonald's/APIA Scholarship program last year, we had no idea that the need for educational support would become greater as a result of the pandemic," said Jimmy Ferguson, a Texas-based McDonald's Owner/Operator and APIA Scholars board member.
"McDonald's has always invested in the education of students and future leaders, so we couldn't be happier to lend a hand and provide financial support for APIA students who are making their dreams of higher education come true."

AAPI Minds of the Week
4. Viet Thanh Nguyen, 1st Asian American Pulitzer board member, on how his new role transcends literature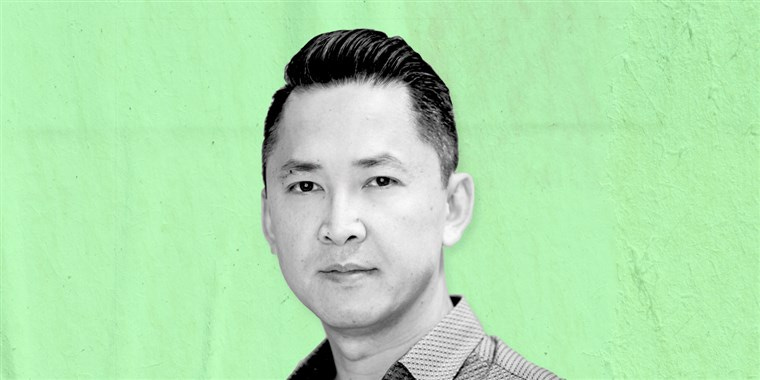 Viet Thanh Nguyen's life changed when he won the Pulitzer Prize for fiction in 2016 for his startling debut novel, "The Sympathizer." In recent years, Nguyen, the hypervisible Aerol Arnold Chair of English at the University of Southern California, became a contributing opinion writer for The New York Times, received a MacArthur Fellowship (commonly known as the "genius grant"), gave countless talks around the country and even appeared on "Late Night with Seth Meyers."
His latest achievement is one for the history books: Nguyen has joined the Pulitzer Prize Board as the first Asian American member in its 103-year history. The trailblazing author will serve a three-year term that's renewable twice, up to nine years.
Read more about novelist, Viet Thanh Nguyen.
5. 'Over the Moon' producer on why Asian representation is in the details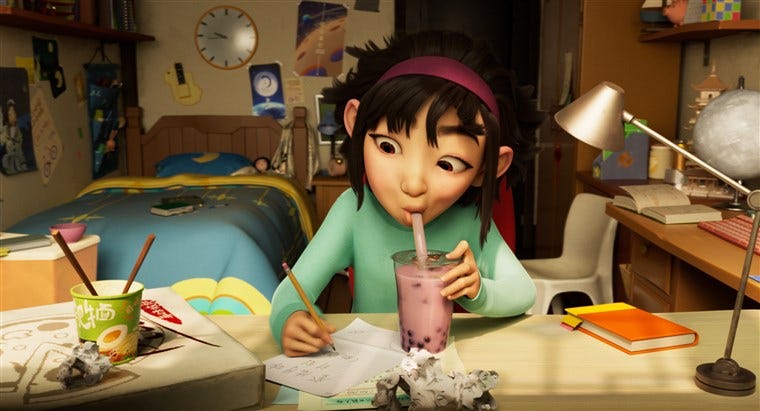 Initially, one of the board artists for the upcoming animated Netflix film "Over the Moon" sketched the main character Fei Fei's parents kissing.
But Peilin Chou, the film's producer, wasn't going to let that slide for a movie so heavily drawn from Chinese culture, where affection between parents is not expressed in such a way, especially in front of the children.

"I was like, 'Oh my God, I've never seen my parents kiss my entire life!,'" Chou, who herself is an immigrant from Taiwan, told NBC Asian America.
Needless to say, the gesture was axed from the film.
Depicting emotions through an Asian lens was critical in ensuring authentic Asian representation in the film, Chou said. The animation, steeped in Chinese lore, took great lengths to ensure depictions of love didn't default to the Western expressions people typically expect to see in Hollywood movies.
Read more about producer, Peilin Chou.
6. InspirAsian of the Week (Instagram Feature)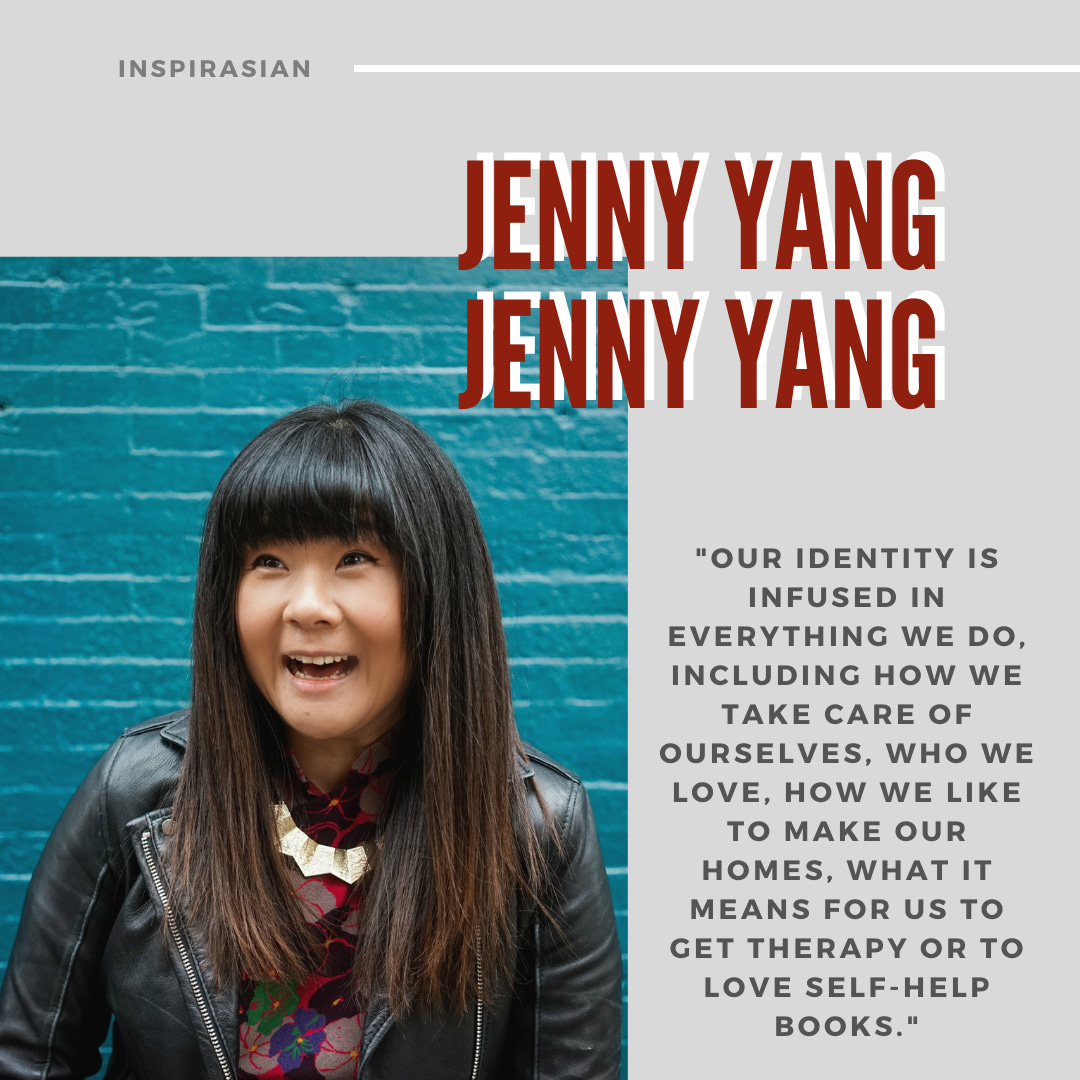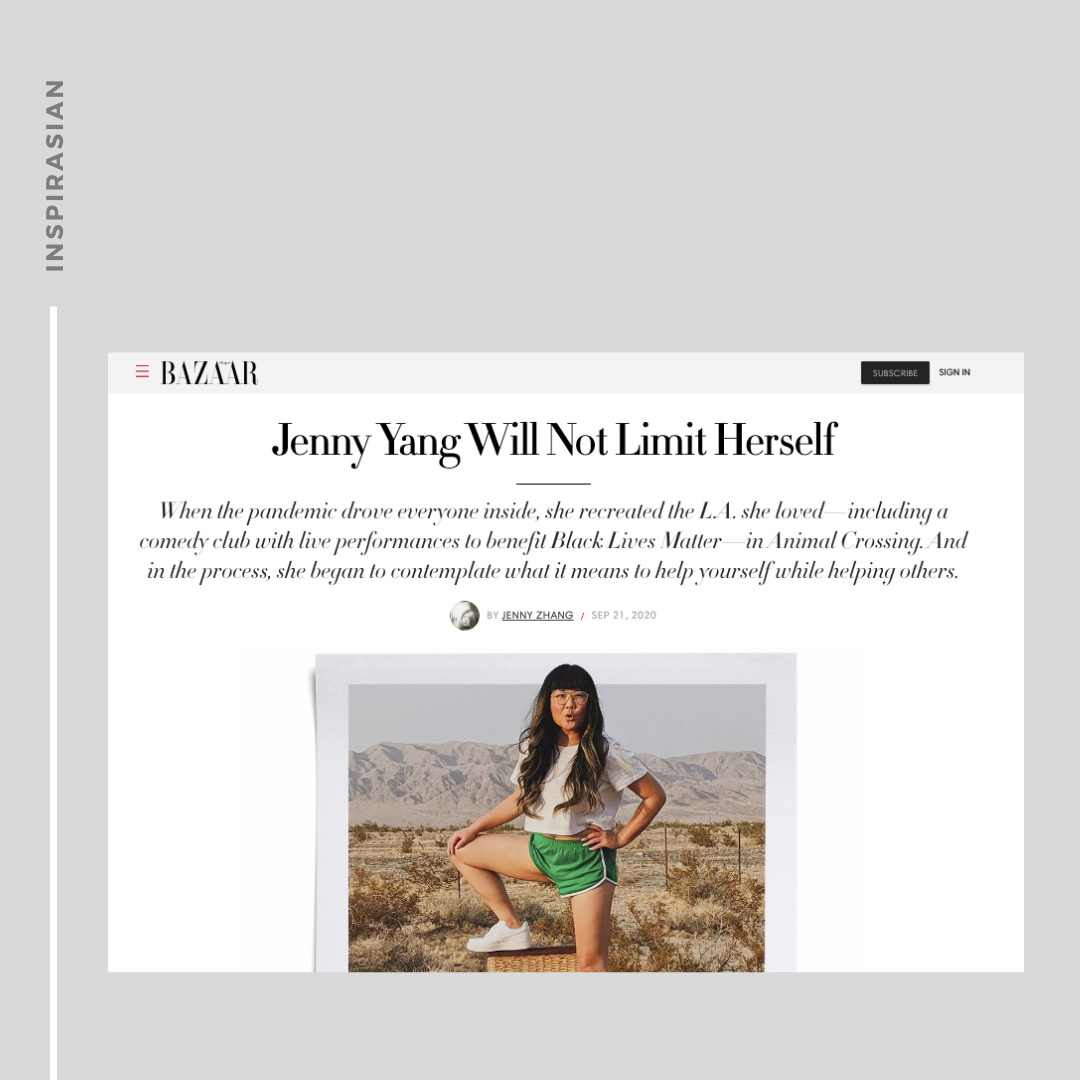 🎤 Jenny Yang is a Taiwanese-American comic and writer in Los Angeles. ⁠
⁠
🎤 Yang is the co-founder and co-producer of Dis/orient/ed Comedy, a nationally touring comedy showcase of Asian-American women, as well as the co-host of ISAtv's Angry Asian America along with Phil Yu of Angry Asian Man.⁠

AAPI Story of the Week
7. Colorism is the Daughter of Racism | Christina Rowe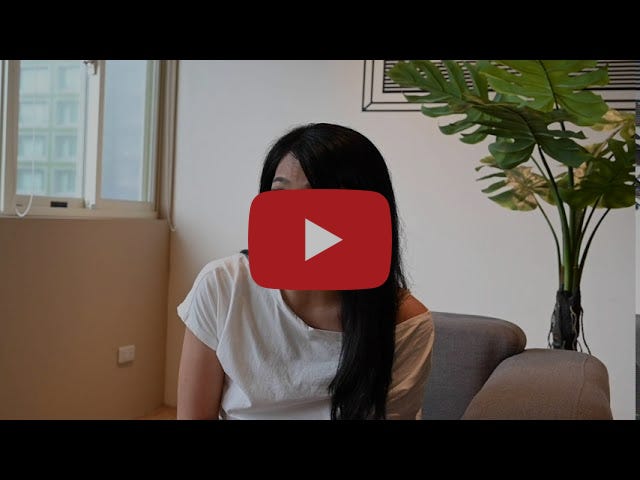 "I get called out for the color of my skin, because it's a little darker than most lighter, eastern Asians. When I think back about why I wanted acceptance so much back then, I think about these moments."

Christina Rowe has spent the last 5 years working in large, tech companies in the SF Bay Area and now returns back to Taiwan, where her family is originally from.
Part of Crushing The Myth's Speaker Stories.