Discover more from Crushing The Myth
We're passionate about bringing you the most headlines around Asian American news and newsmakers.
AAPI News: Lulu, Lana, Kiona, Sophia, Sandra.
Someone sent you this newsletter? Sign up here.
Looking for our weekly digest? Sign up here.
Like this newsletter? Forward this to a friend!


Friday highlights


People who are crushing the myth.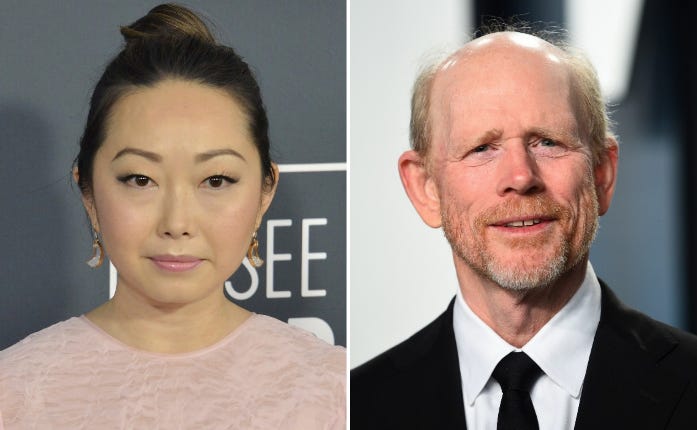 // entertainment

1. Lulu speaks out about Lang Lang biopic.
"The Farewell" director Lulu Wang spoke out on Twitter after news that Ron Howard will direct the biopic of Chinese classical pianist Lang Lang.

"As a classically-trained pianist born in China, I believe it's impossible to tell Lang Lang's story without an intimate understanding of Chinese culture and the impact of the Cultural Revolution on artists and intellectuals and the effects of Western imperialism," Wang wrote. "Just saying."

Wang emphasizes that she does not want to direct the movie, however - "I do not [want to direct it]. I just don't think these are the artists to grapple with the cultural specificities of Northeast China where Lang Lang (and my family) are from. Or with the cultural aspect of the physical violence in his upbringing." (Indiewire)


Backstory on Lang: Lang Lang is a 38-year-old pianist from northeast China who has performed all over the world and has played with some of the most well-regarded orchestras; he is considered one of the best modern piano and keyboard players. This film adaptation, based on Lang Lang's autobiography Journey of a Thousand Miles, is currently untitled. The film won't be Howard's first foray into biopics either, but it will be the first to follow a musician and isn't a documentary, like his 2019 film Pavarotti. (Screenrant)


Read more entertainment news here.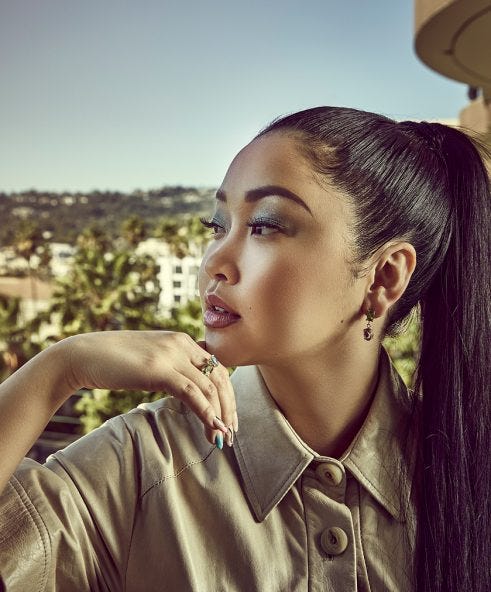 // fashion & beauty

2. Lana Condor brings Asian representation to mainstream beauty.

Who - Lana Condor

What - She's filming the third installment of the wildly popular To All The Boys I Loved Before series, and recently gossiped that her character Lara Jean says goodbye. Also, Lana recently became the new face of Neutrogena.

Why Is This Important? - Lana Condor is a role model for many audiences, including the $1.2 trillion and growing Asian American consumer segment. She credits Kerry Washington's work with Neutrogena as a personal inspiration for her.

Quote -

"Tell me about the significance of your new role as the face of Neutrogena as an Asian American:

"It's huge for me. I've always loved skincare, I've always loved beauty and I grew up using this brand. I'm really excited and as an Asian American, I want to bring more Asian faces into mainstream beauty. Everyone knows the brand—it's in every store—and that will only help showcase more diverse faces. When you casually go grab skincare, how great would it be to see all different types of faces? If I was a kid right now, I would be very excited. I would be like, 'Yes! [laughs and waves hands emphatically] Someone looks like me!' so I'm really honoured." (The Kit)



Read more fashion & beauty news here.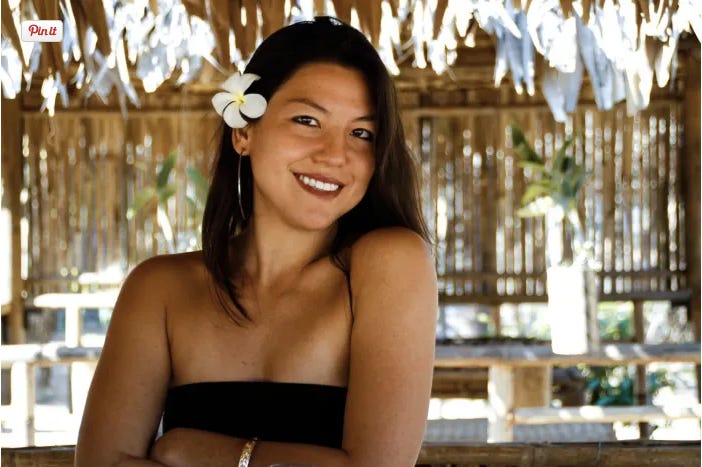 // travel & leisure


3. How Not To Travel Like A Basic Bitch.

Dr. Kiona has taught countless number of people how to travel confidently and respectfully. Her Instagram has over 100,000 followers, and she's constantly sought out for partnerships and give-aways.

But, for a successful social media campaign, she says to do these four things.


Read more travel & leisure news here.
// aapi news

4. Man who told influencer Sophia Chang to "go back to Wuhan" has been fired.
A couple weeks ago, a man told entrepreneur and influencer Sophia Chang to "go back to Wuhan" as Chang and her sister were dining.

That man has been identified as James Hilbrant and has been fired from his job at Prudential Financial.
As has been widely documented, anti-Asian American hate and hate crimes have been rising at an increasing rate.


Read more AAPI news here.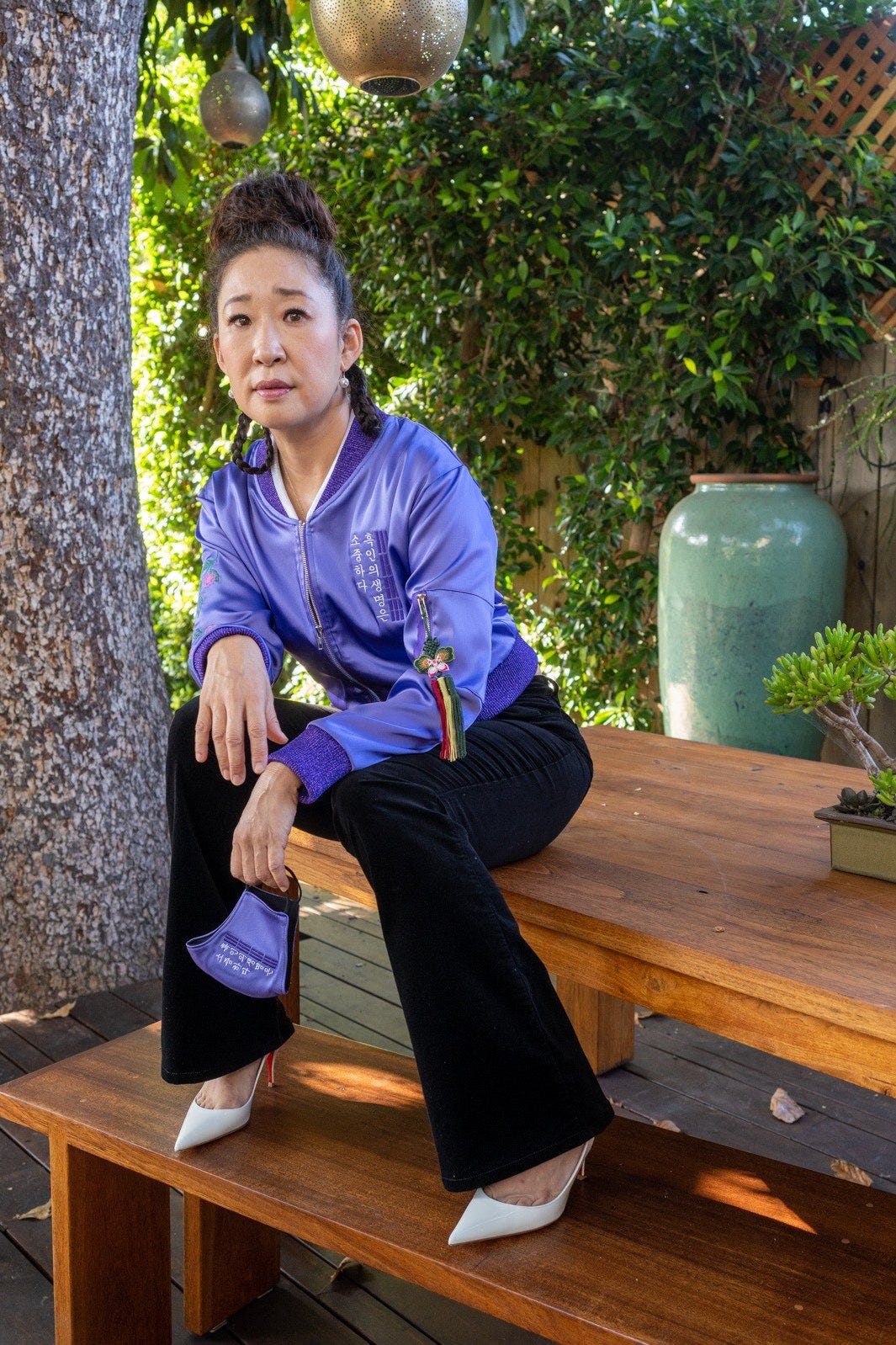 // entertainment

5. In Asian American entertainment news...
Sandra Oh wears KORELIMITED to the virtual Emmy's to support solidarity for the Black community.

Ken Jeong may be Reality TV's biggest star.

Netflix released the trailer to its animated musical, Over The Moon, a tribute to the Moon goddess, Chang'e, from Chinese mythology.

Jenny Yang is in Harper's Bazaar, and you all should read it.



Read more entertainment news here.