Discover more from Crushing The Myth
We're passionate about bringing you the most headlines around Asian American news and newsmakers.
CTM AAPI Highlights 📰  25% of Youth Bullied. House Bill. Struggling Businesses.
Forwarded this newsletter? Sign up here.
Want more AAPI news & analysis? Sign up here.
Like this newsletter? Forward this to a friend!
This week's AAPI highlights.
Listen. Learn. Inspire.

AAPI News of the Week
1. 1 in 4 Asian American youths experience racist bullying, report says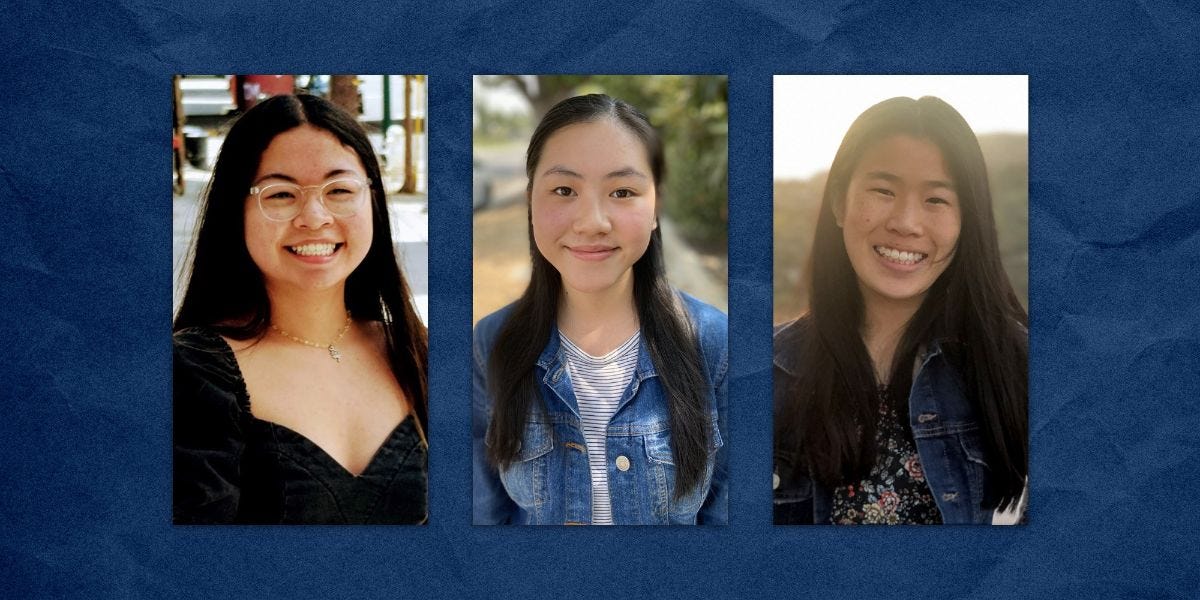 A 14-year-old student in Dallas was followed home by a group of high school boys who pretended to cough on him and shouted, "Ching chong! You have Chinese virus!" A 17-year-old was told over social media that their "insides are full of 'f---ing bats" and that they should kill themselves because they are a "dirty f---ing dog eater." An 18-year-old who was grocery shopping was called "chink" and told to go back where they came from.
These are some of the stories revealed in a new youth-led study showing that one-quarter of Asian American young adults have been the targets of racism over the past year. The discrimination they detail primarily takes the form of verbal harassment, shunning and cyberbullying.
The report was released Thursday by the Stop AAPI Hate Youth Campaign, a high school internship program at Stop AAPI Hate, a national center that collects reports of coronavirus discrimination against Asian Americans and Pacific Islanders. The study details the emotional toll of growing anti-Asian sentiment around the country. Nearly 8 of 10 respondents expressed anger over the epidemic of hate against Asians.
The findings come from nearly 1,000 interviews of Asian American young adults conducted by a team of 87 Asian American high school students this summer.
2. House passes resolution condemning anti-Asian sentiment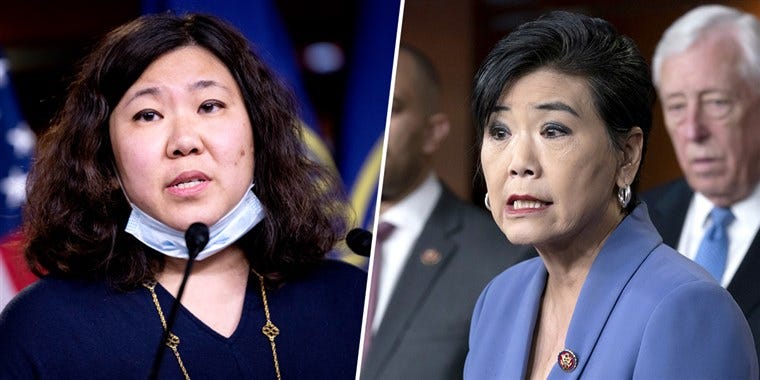 The US House of Representatives on Thursday passed a resolution condemning anti-Asian sentiment amid the coronavirus pandemic.

The final vote was 243-164, with 14 Republicans joining their Democratic colleagues.

Though the resolution is nonbinding, House Democrats said they hoped it would show support for the Asian community and send a message that such bigotry would not be tolerated.

"Since the beginning of the coronavirus pandemic, Asian Americans have been forced to endure demeaning and disgusting acts of bigotry and hate, consisting of everything from verbal assaults to physical attacks," Democratic Rep. Grace Meng of New York, who introduced the resolution, said in a statement after its passage.
3. Why NYC Asian American students are opting for remote learning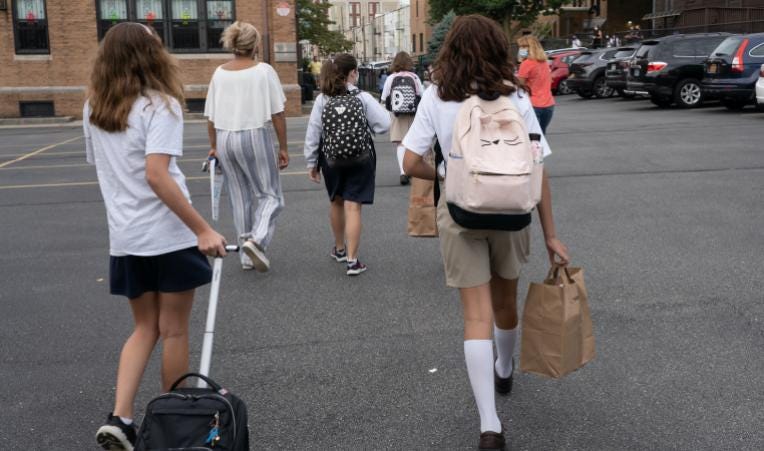 As New York City's school reopening plans are largely delayed once again, families are struggling with whether to attempt a mix of in-person and remote learning, or to send their children only to virtual classes. For Asian American New Yorkers, the answer more often seems to be continued remote learning.
More than half of Asian American families with children in the city's public schools have requested remote learning for the upcoming school year, choosing that at a greater rate than families of any other demographic. One in four of the students who have been asking for remote learning are Asian American, while Asian Americans make up about 18% of the overall school population. Asian and Pacific Islander students also make up the greatest share of the population of the three school districts that have seen the most requests for virtual learning, according to recently released data from the New York City Department of Education. Close to 60% of Asian American students have requested remote learning, compared with approximately 40% of Black and Hispanic students.

Vanessa Leung, co-executive director of the Coalition for Asian American Children & Families, said one common factor they've heard from their member organizations is that many Asian American parents opting out of blended learning are in multigenerational homes. In addition to wanting to avoid spreading the coronavirus to vulnerable older relatives, this also means families are more likely to have built-in options for child care.
Another understated factor is ongoing concerns about COVID-19 and the impact it has had on Asian American New Yorkers, said Jiyoon Mary Chung, interim executive director of Apex for Youth, an educational nonprofit serving Asian American and immigrant youth.

AAPI Minds of the Week
4. Michelle Wu announces run for Boston mayor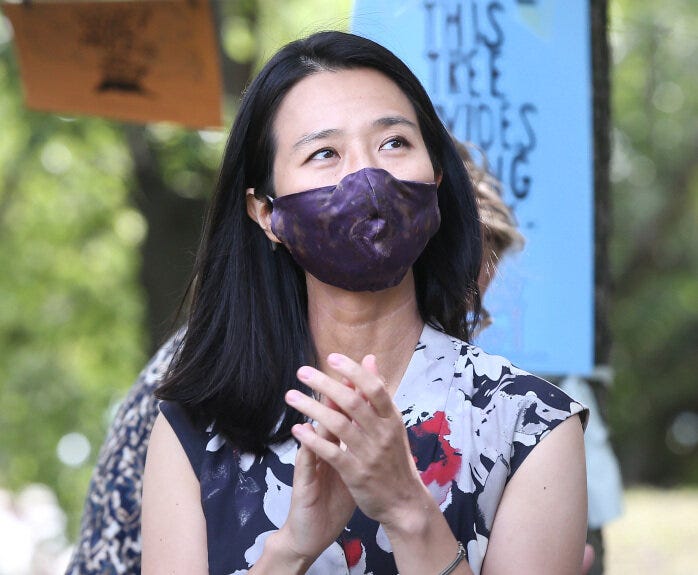 At-large City Councilor Michelle Wu is making her long-rumored plunge into the 2021 mayoral race on Tuesday, focusing her announcement on the need for "new leadership" focusing on areas including public education, racism, public transit, and her push for a "city Green New Deal."
"Business as usual has been failing Bostonians since well before the pandemic, and COVID-19 has exposed and exacerbated deep inequities across our city," Wu, 35, said in a statement. "In this moment of crisis, it's not only possible but necessary to reimagine community-based leadership with the vision and conviction to act."
A Chicago native, Wu came to the area to attend Harvard University. She's a lawyer who made her political bones working for now-U.S. Sen. Elizabeth Warren's first campaign in 2012. Wu, the daughter of Taiwanese immigrants, became the first woman of color to serve as the city council's president in 2016.
Read more about Michael Luo.
5. The Great Vaccine Race: Inside the Unprecedented Scramble to Immunize the World Against COVID-19 | By Alice Park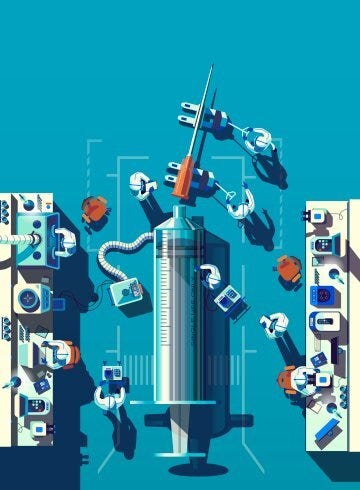 The cleverest of enemies thrive on surprise attacks. Viruses—and coronaviruses in particular—know this well. Remaining hidden in animal hosts for decades, they mutate steadily, sometimes serendipitously morphing into more effective and efficient infectious agents. When a strain with just the right combination of genetic codes that spell trouble for people makes the leap from animal to human, the ambush begins.
Such was the case with SARS-CoV-2, the coronavirus behind COVID-19, and the attack was mostly silent and insidious at first. Many people infected with SARS-CoV-2 remained oblivious as they served as the virus's new home and allowed it to establish a foothold in the global human population. These hosts were the perfect base camp for launching the attack that has upended social norms, economies, political systems and more all across the world.
The best hope for confronting this onslaught is a vaccine—if the furious research efforts underway yield effective shots, if manufacturers can distribute them to enough people and if enough of those people actually get immunized.
Read more about author, Alice Park.
6. InspirAsian of the Week (Instagram Feature)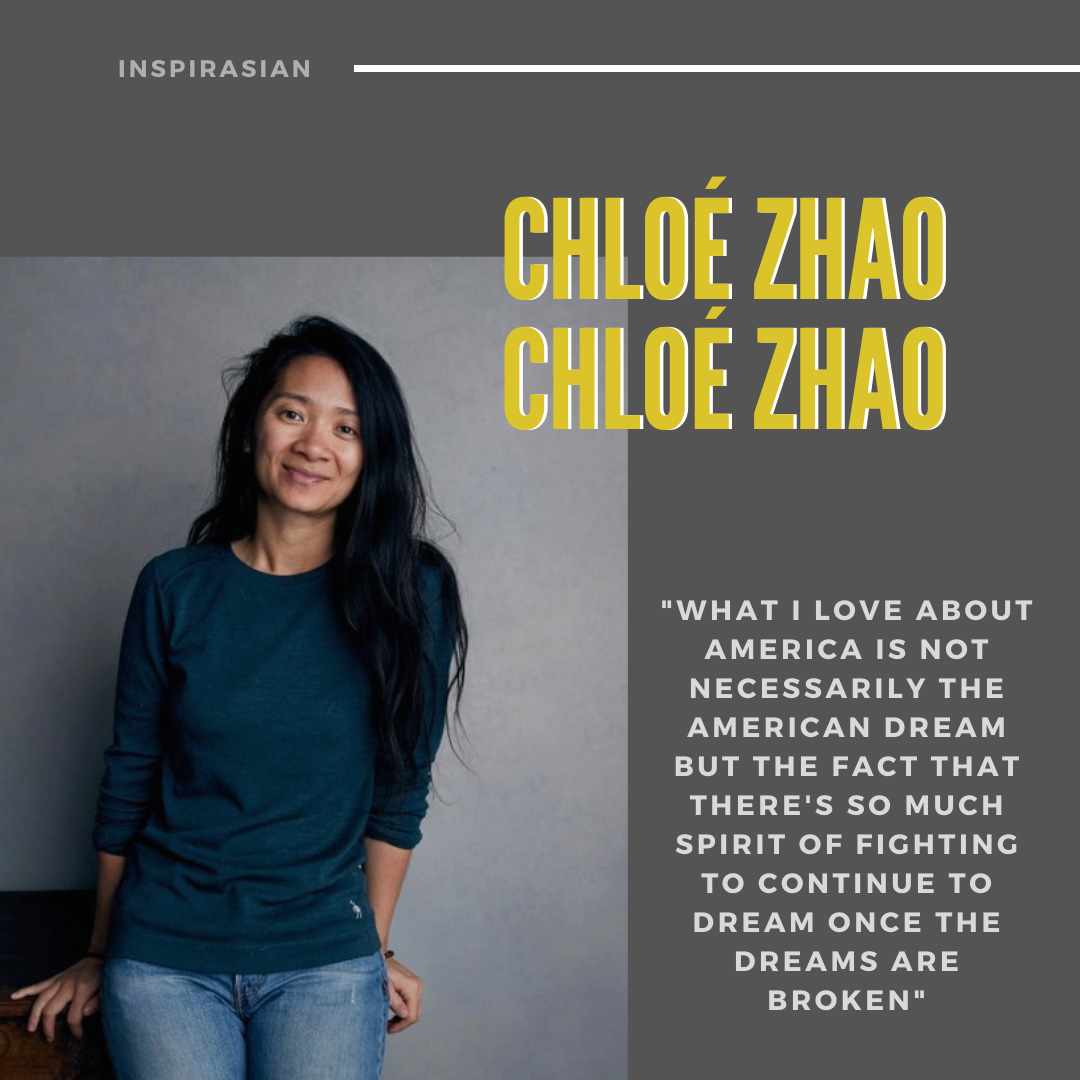 Learn more about Chloé Zhao at our Instagram page

🎥 Chloé Zhao is a Chinese film director, screenwriter, and producer. She is known for her work on American films like "The Rider" and "Nomadland."⁠ ⁠

🎥 Her latest film 'Nomadland' won the Golden Lion Top Prize at the 2020 Venice Film Festival⁠

🎥 She is directing the 2021 Marvel film "Eternals" which features an ensemble cast of Gemma Chan, Kumail Nanjiani, Salma Hayek, Angelina Jolie and more.⁠

AAPI Story of the Week
7. Bringing Solidarity Back Home | Annie Tan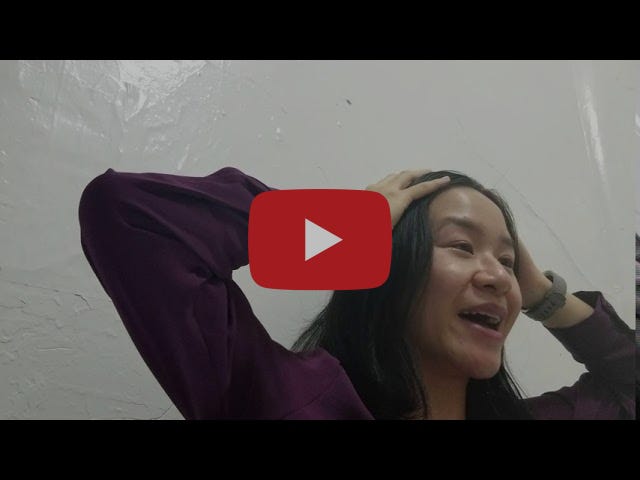 "You brought his name along with Black Lives Matter and we didn't want to be part of this political talk. And you just brought that in, and you made it seem like the whole family agreed with you...and that's just not true. And she was right."⁠ ⁠

Annie Tan is an Asian American activist and elementary special education teacher in Sunset Park, Brooklyn, where she teaches primarily Chinese and Latino youth.⁠
Part of Crushing The Myth's Speaker Stories.