Discover more from Crushing The Myth
We're passionate about bringing you the most headlines around Asian American news and newsmakers.
CTM AAPI Highlights 📰  Scapegoating Asians. WeChat Communities. NYPD Task Force Backlash.
Forwarded this newsletter? Sign up here.
Want more AAPI news & analysis? Sign up here.
Like this newsletter? Forward this to a friend!
This week's AAPI highlights.
Listen. Learn. Inspire.

AAPI News of the Week
1. America's long history with scapegoating its Asian citizens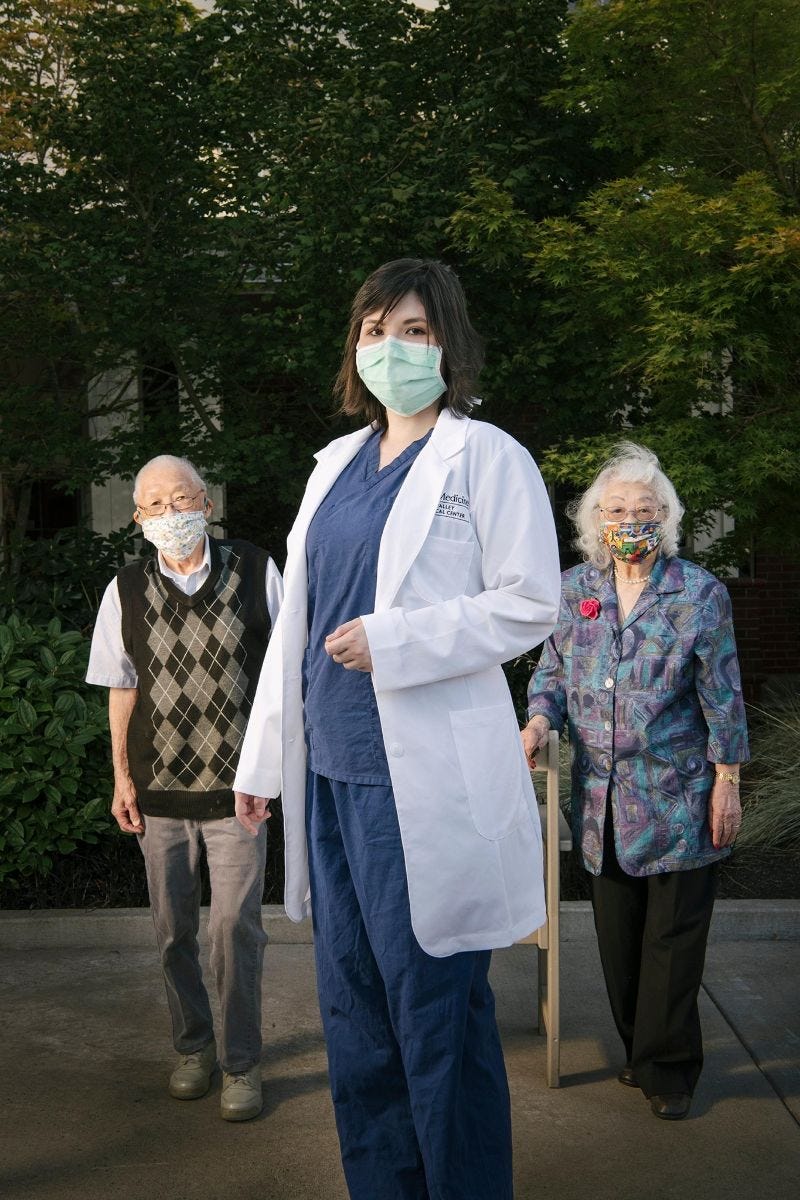 In the months since the coronavirus pandemic began, thousands of Asians in the U.S. have become targets of harassment and assault. The racist incidents began as the first cases of coronavirus spread across China last December and disinformation reigned. As infections appeared in the U.S., President Trump repeatedly referred to COVID-19 as the "China virus" and "Chinese flu," and pushed a disproved theory that it had originated in a Chinese lab. By April an IPSOS poll found that three in 10 Americans blamed China or Chinese people for the virus.
For Asians in America, there is a new tension to daily life. Asian businesses and property have been vandalized with racist tags. Random individuals have been physically assaulted, verbally harassed, and shunned across the country. There's no official tally for how many incidents have occurred, but in late March, California Congresswoman Judy Chu estimated 100 hate crimes were being committed against Asian Americans each day.
This fear isn't new. In the past century and a half, the United States has made laws and national policies out of discrimination against ethnic groups, from the Chinese Exclusion Act to Japanese internment during World War II. Historians and activists fear that today's targeted political rhetoric and harassment mirrors moments in U.S. history when racism became state-sanctioned.
2. Under fire from the Trump administration, WeChat binds Chinese American community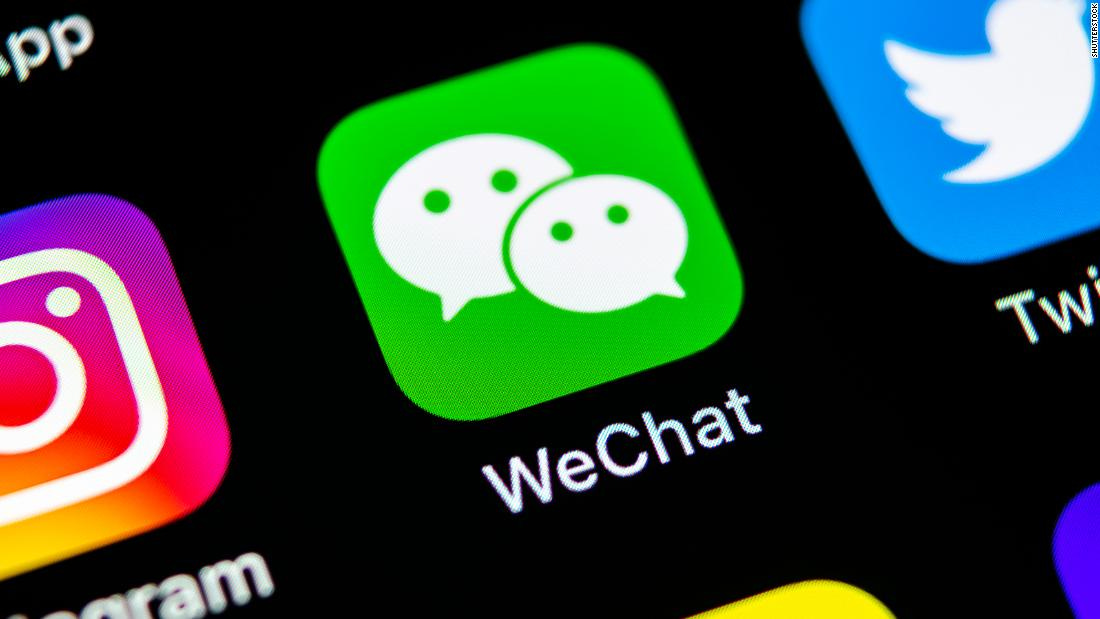 WeChat has traditionally been used by the Chinese American community to keep in touch with relatives in China and form new social connections here, and used for almost every aspect of communication with other Chinese Americans.
For instance, it is used to relay messages from local school districts to new arrivals whose English was still rudimentary. All important announcements from the Bellevue School District and other nearby districts were translated into Chinese by Chinese American PTSA members and shared on WeChat.
"This would give them the confidence and courage to go back and look through their emails to find the original message in English," said Lily Yin, a member of the Bellevue School District PTSA council.
The Trump administration, claiming that WeChat and another Chinese app, TikTok, are threats to national security, has threatened to ban them from the United States. Some prominent cultural figures contend that such a ban would sorely impact the Chinese overseas community by cutting them off from each other and their relatives and friends in China.
3. Critics fear NYPD Asian hate crime task force could have unintended consequences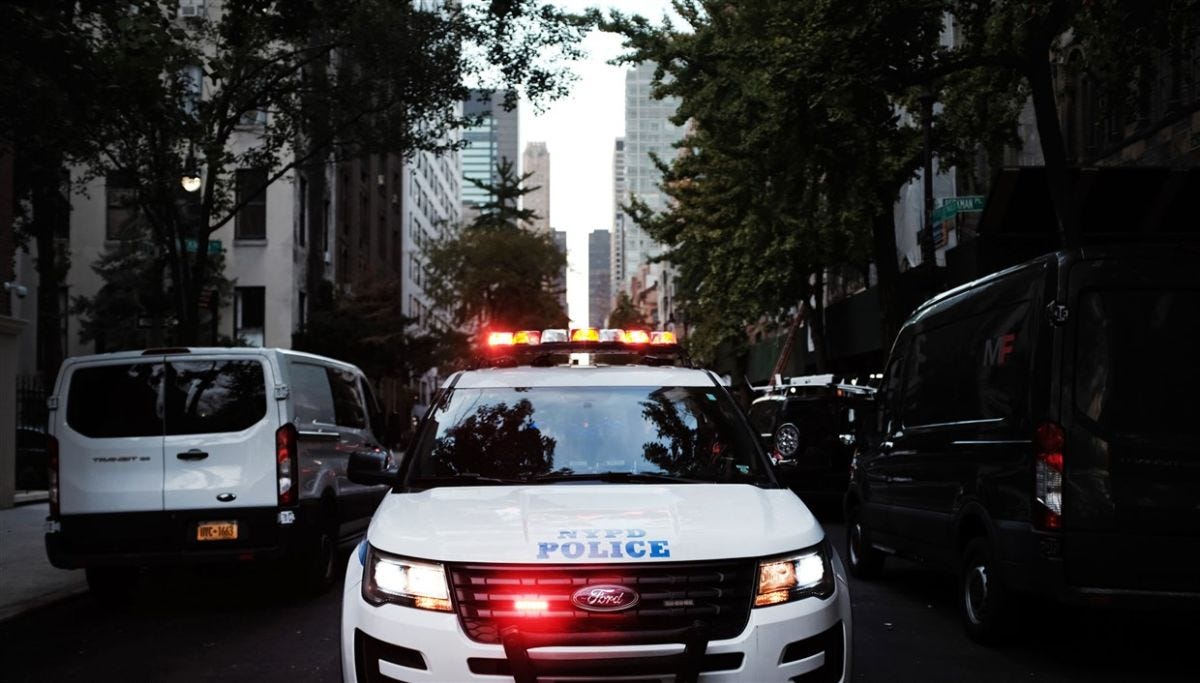 The New York Police Department's new anti-Asian hate crimes task force could inadvertently put Asian Americans in opposition to other communities of color, some activists fear.
Leaders of Asian American community groups expressed concern about the task force, which was created last month in response to the growing number of attacks targeting Asian Americans during the COVID-19 pandemic. In light of the recent police shooting of Jacob Blake in Kenosha, Wisconsin, which has amplified calls for racial justice, some critics said such an initiative could have unintended consequences.
"I think it's hard for us to fundamentally reconcile that that entity is going to protect our community, when, oftentimes, violence against people of color is coming from law enforcement," said Kham Moua, head of the policy portfolio at the Southeast Asia Resource Action Center, a nonprofit civil rights organization.

AAPI Minds of the Week
4. How 'Top Chef' winner Kristen Kish broke free from the culinary boys' club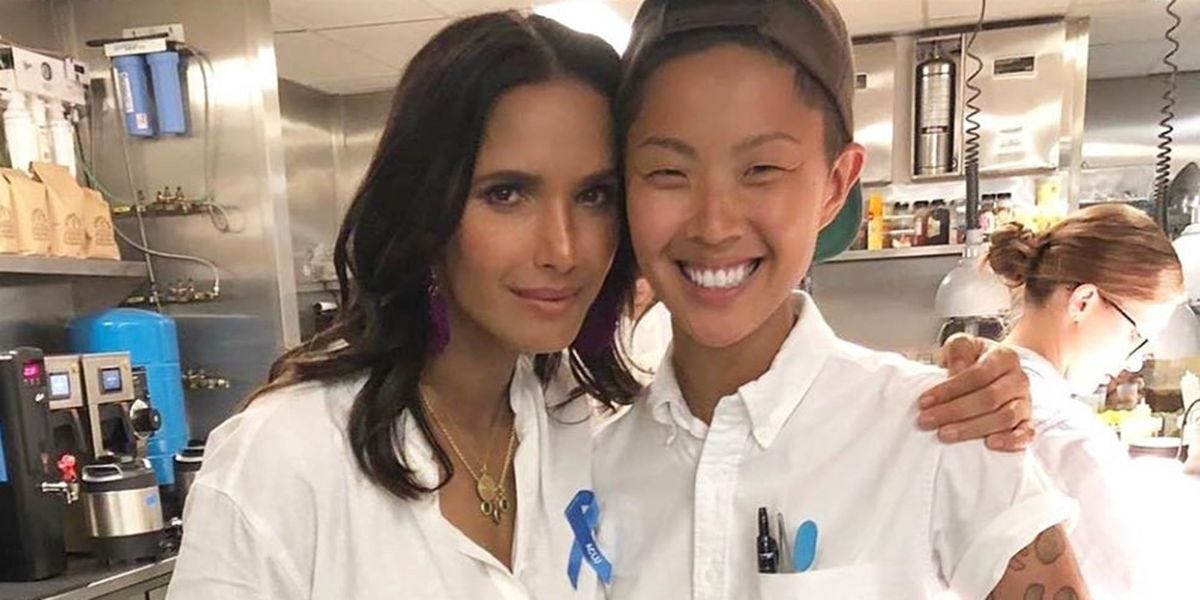 In 2013, Kristen Kish became the first woman of color to win Bravo's "Top Chef" during the show's 10th season. Just a year later, Kish, realized she no longer wanted to work within the notoriously grueling confines of a traditional restaurant kitchen. Though terrified, she walked away from her position as chef de cuisine at Menton, owned by James Beard Award-winning restauranteur Barbara Lynch.
"'I can't do this anymore,'" Kish recalled telling Lynch, her friend and mentor, at the time.
Lynch looked at her and said, "Then don't do it — you don't need it. You have opportunity, go spread your wings."

Kish, now 36, was adopted from Seoul, South Korea, as a baby said she was drawn to the culinary world when she began watching cooking shows as a young girl. Like many people who grew up in the 1990s, Kish saw a restaurant industry run primarily by white men. Chefs like Emeril Lagasse and Mario Batali were often on TV. Despite not seeing anyone who looked like her commanding a kitchen, Kish knew what she wanted to do and, by age 7, she was intuitively crafting burgers topped with homemade kimchi.
Read more about Kristen Kish.
5. How I travel: Kevin Kwan loves hotel room tea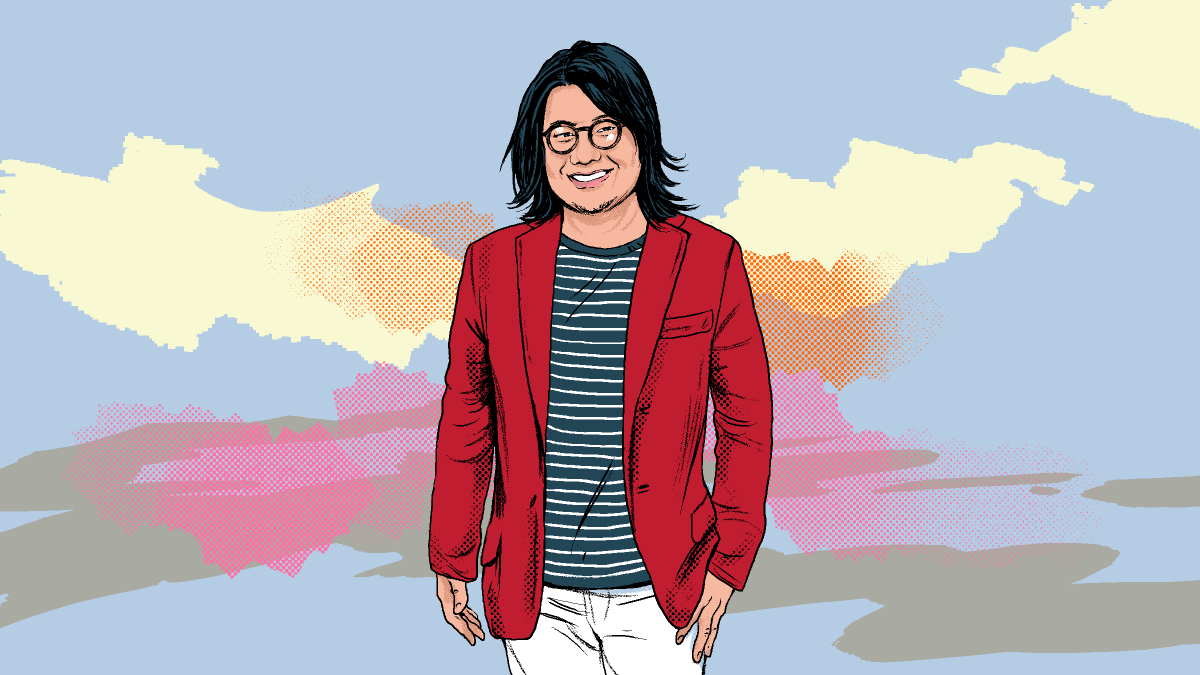 Even during normal, healthy times, Kevin Kwan's novels provide delightful escape, inviting his audiences into the first-class lounge and the glitziest parts of Singapore, Paris, Shanghai, and New York City. In a pandemic, when international travel is all but impossible, readers have never needed the Crazy Rich Asians author more. Luckily, his newest book, Sex and Vanity, came out in July, and provides romps through the Italian island of Capri and the leafy enclaves of the Hamptons.
Kwan, locked down in Los Angeles, has spent the summer chatting about the book through a Zoom screen. "It's been the weirdest, most wonderful, most tortuous thing ever at the same time," he says. "As a writer, you spend so much time in solitary confinement. I was so looking forward to coming out of seclusion and being able to travel." While we wait to travel again, he chatted with Condé Nast Traveler about why he loves Capri and the Hamptons, his favorite hotel amenity, and everything you didn't realize you needed to know about the Denver airport.
Read more about Kevin Kwan.
6. InspirAsian of the Week (Instagram Feature)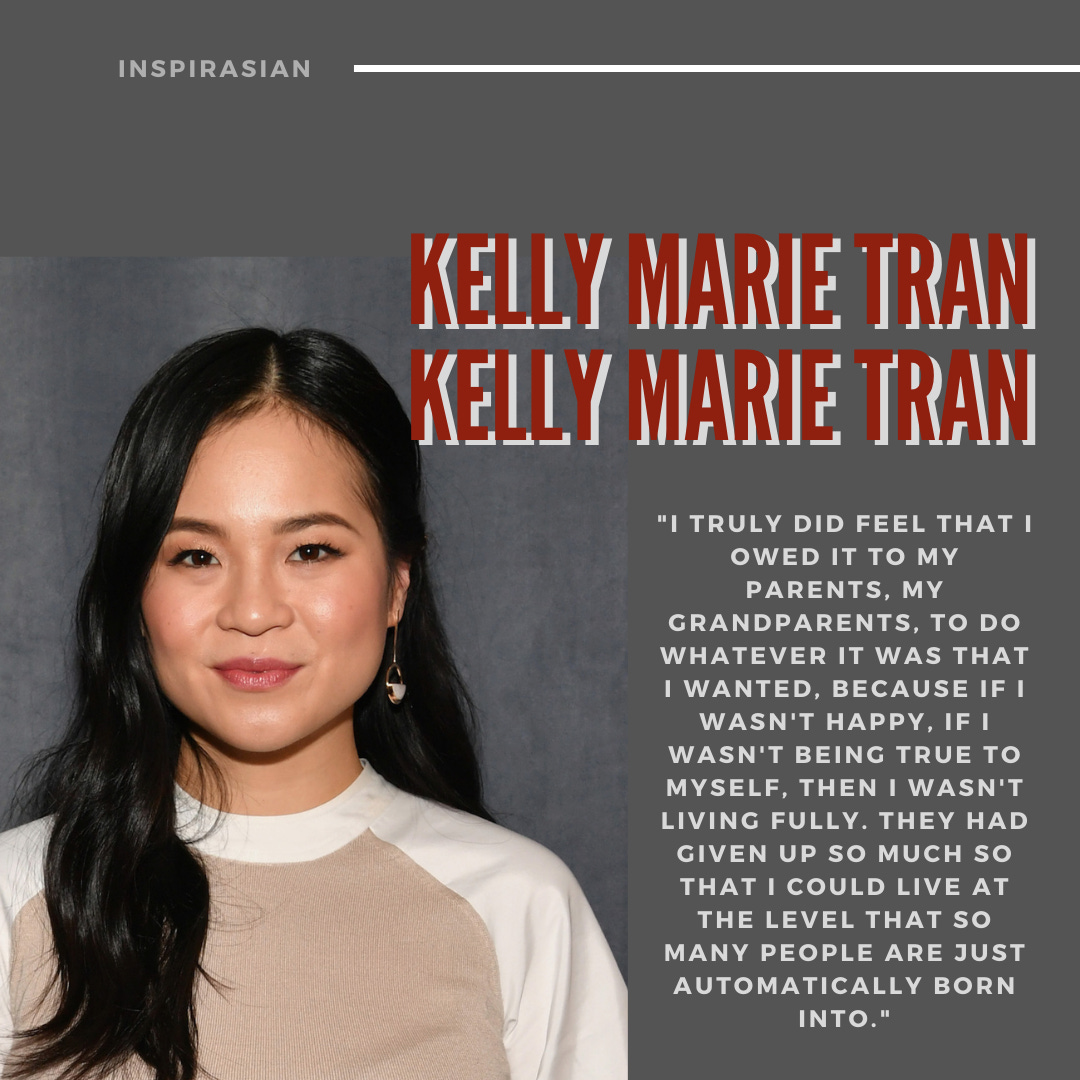 Learn more about Kelly Marie Tran, first-generation Vietnamese American known for her roles in "Star Wars" and the upcoming Disney animated film "Raya and the Last Dragon", at our Instagram page

AAPI Story of the Week
7. Finding your "And" | Penelope Hsu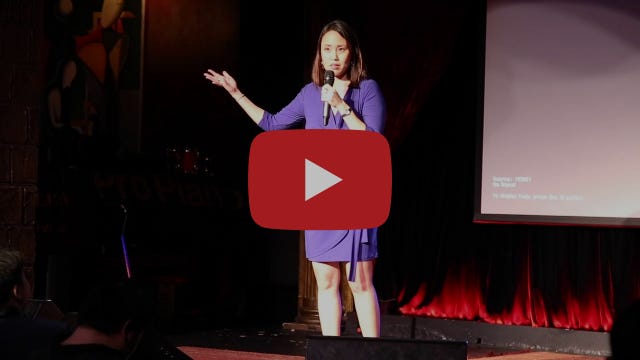 "And while my classmates wanted to go spend extra time in the micro-biology lab, I wanted to go to the dance studio and choreograph something. And while my colleagues getting more and more excited about taking care of patients independently, I wanted to run off to LA and audition for TV shows with my friends."
Part of Crushing The Myth's Speaker Stories.