Discover more from Crushing The Myth
We're passionate about bringing you the most headlines around Asian American news and newsmakers.
AAPI News: Chadwick, David, Kevin, China Mac, Cobra
Someone sent you this newsletter? Sign up here.
Looking for our weekly digest? Sign up here.
Like this newsletter? Forward this to a friend!


Wednesday highlights


Your weekly source of AAPI news.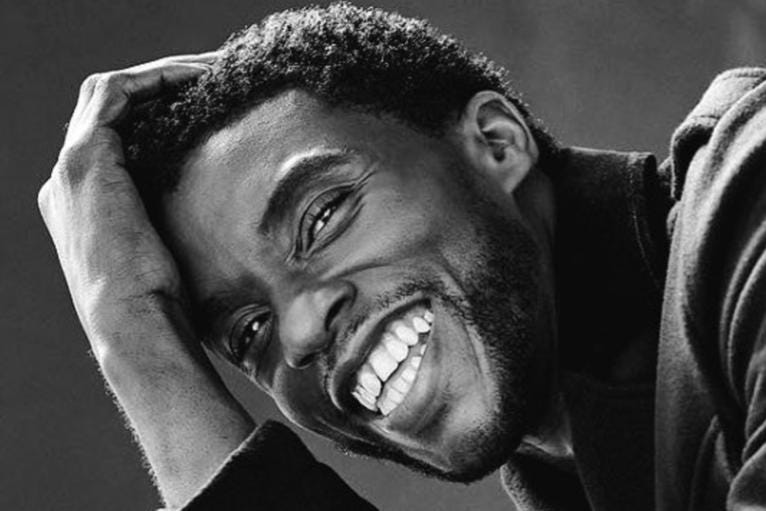 // solidarity

1. Rest in power, Chadwick Boseman
The big news of last week was the passing of Chadwick Boseman. While lots have been written about what an incredible person he was (and he absolutely was), it's appropriate to highlight some of the responses from Asian American voices to his passing. After all, Black Panther led the way and Crazy Rich Asians came next and now Shang-Chi is on the horizon.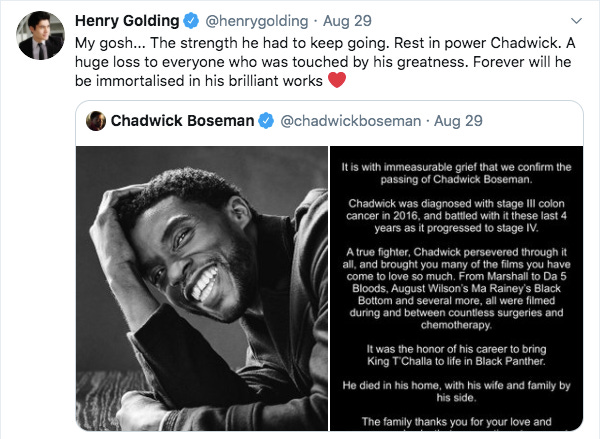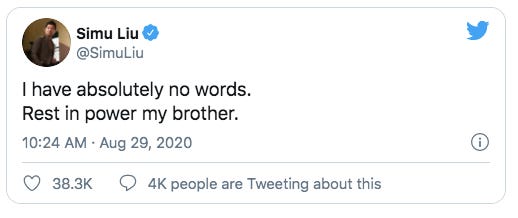 And remember this epic photo?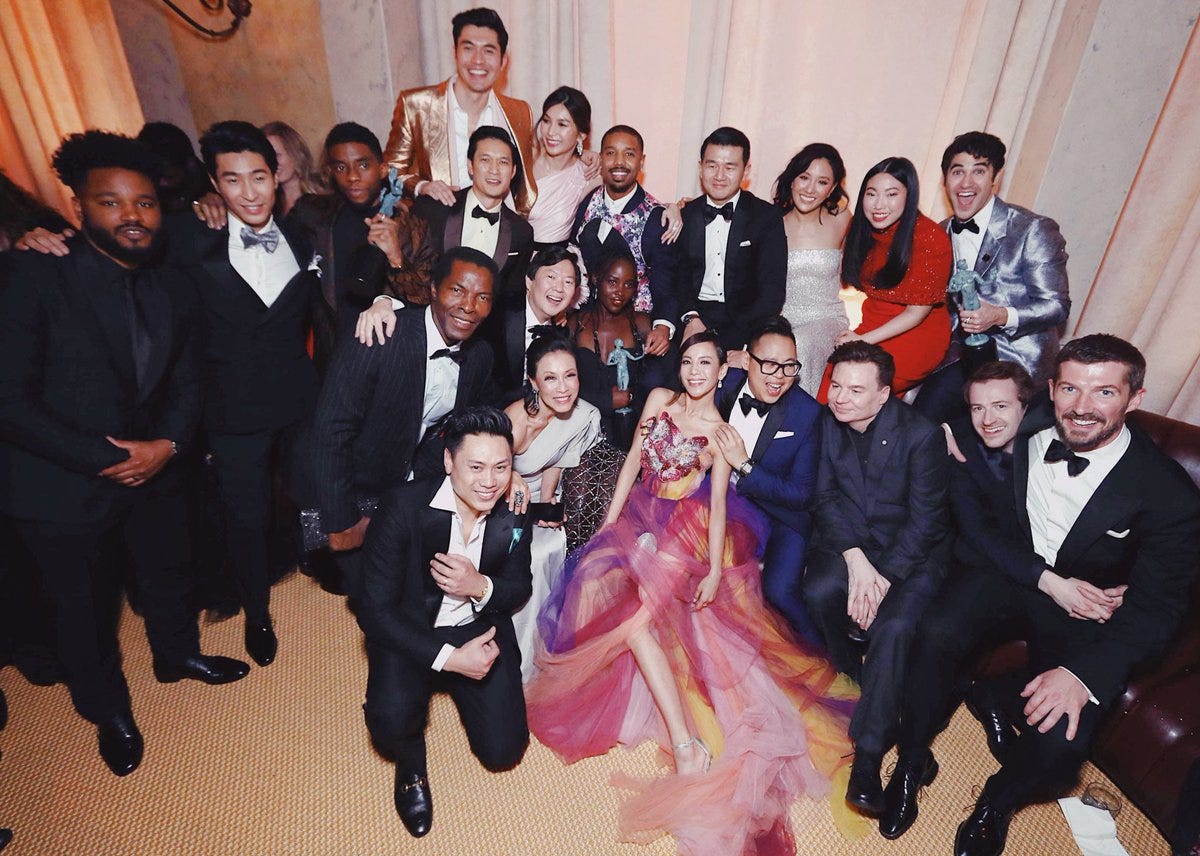 Rest In Power, King.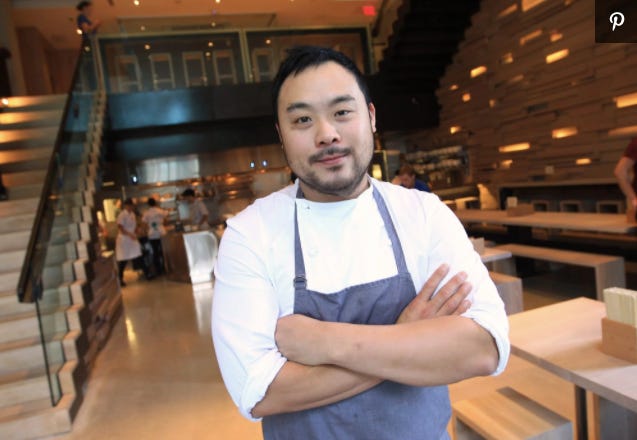 // mental health

2. David Chang has bipolar disorder
David Chang is a world famous chef, restaurateur, TV host, and memoir writer.

Through it all, he has also suffered from bi-polar disease. In this interview with People, he outlines his struggles with bipolar disorder from a young age through his culinary career into his family life:

"[Dr. Eliot] would avoid giving me specific diagnoses because he knew I was a hypochondriac who would read everything about whatever he said I had. He only confirmed to me a couple of years ago that I am bipolar, with something he called 'affective dysregulation' of my emotions," Chang writes. "Here's what that means: Say we're preparing for a critic to come in. I'll explain the importance of the situation to the staff and what I expect. Then someone will screw up anyway. They're human. I'll scream and yell and curse. I want to destroy them, but instead, I hurt myself. I'll punch a wall, kick a cabinet, threaten suicide."

Bipolar disorder is a big deal in Asian American communities but is often undiagnosed. Though this is starting to change for the better, Asian Americans are still 3x less likely to seek mental health services than other Americans.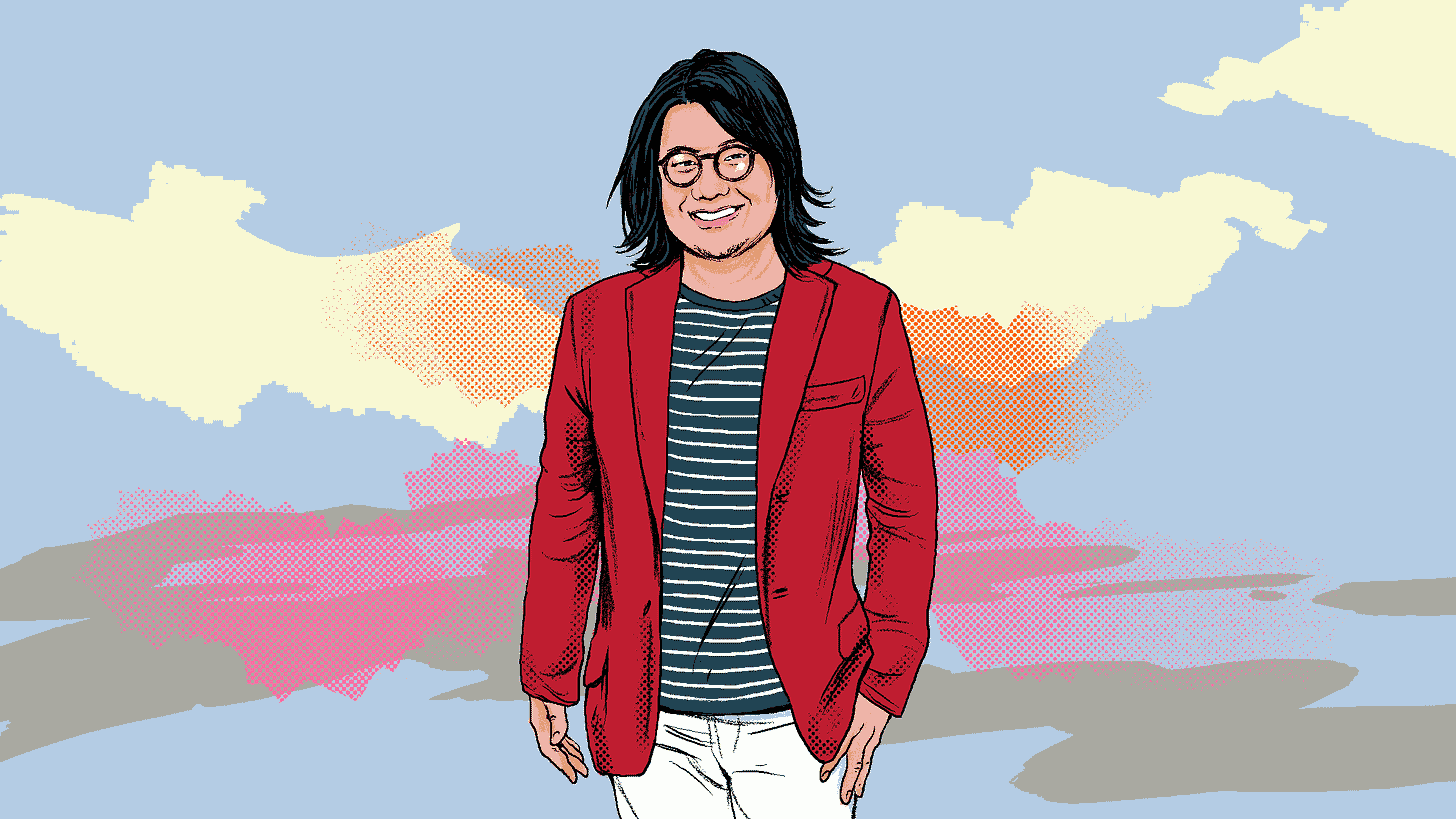 // travel & leisure


3. Kevin Kwan likes to travel

Kevin Kwan has a new book out, Sex and Vanity, which is another fun romp through the world of rich Asians...but this time, Asian Americans! Kwan talks to Conde Nast Traveler about all things travel including:

* Kwan spent every summer for 20 summers in The Hamptons.

* There's a secret passageway in the Denver airport with a 20 foot urinal.

* He takes JetLag to help him adjust for....yup, jetlag.

Finally, if you want to read a really good article on Kevin, his upbringing and how it all ties into his career, The Atlantic has a wonderful profile as well.
// aapi news

4. China Mac helps out Chinatown
Asian American rapper China Mac has been a vocal opponent of anti-racist sentiment in New York. Recently, he led a Bensonhurst protest in response to an 89 year old Chinese woman being set on fire, and raised over $10,000 to help local Chinatown businesses.

In a recent profile from People:
"I'm not a role model. I'm not a politician, and I'm not trying to be one — I'm just China Mac. I'm not perfect, but I know that there are more people out there, like me and Will, who want to continue this fight so people can start respecting our community. All we want is for others to understand our plight and our right to be treated like everybody else. It's up to us — the Asian community and Asian public figures — to be more vocal. Use your voices and show up to support and protect each other, so we can bring more power to our people.
Who will stand with us if we don't stand up for ourselves?"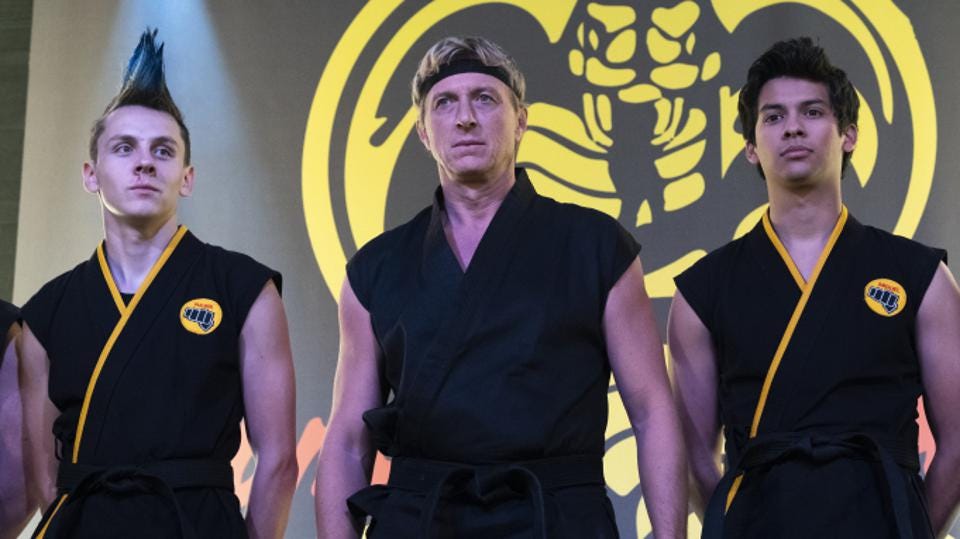 // entertainment

5. In Asian American entertainment news...
Cobra Kai, originally a Youtube Red original series which was bought out by Netflix, is now the #1 show in America.

Despite some floating rumors, Mulan will indeed cost $30 to watch on Disney Plus starting Friday.

Justin Lin signs a multi-year deal for his production company, Perfect Storm Entertainment, with Universal Pictures. Their next project is F9 (the 9th installment of The Fast & Furious franchise).