Discover more from Crushing The Myth
We're passionate about bringing you the most headlines around Asian American news and newsmakers.
CTM AAPI Highlights 📰  Viet ICE Director. Indian American Politicians. David Chang Bipolar Disorder.
Forwarded this newsletter? Sign up here.
Want more AAPI news & analysis? Sign up here.
Like this newsletter? Forward this to a friend!
This week's AAPI highlights.
Listen. Learn. Inspire.

AAPI News of the Week
1. Tony Pham, new interim ICE director and Vietnamese refugee, draws criticism from Asian groups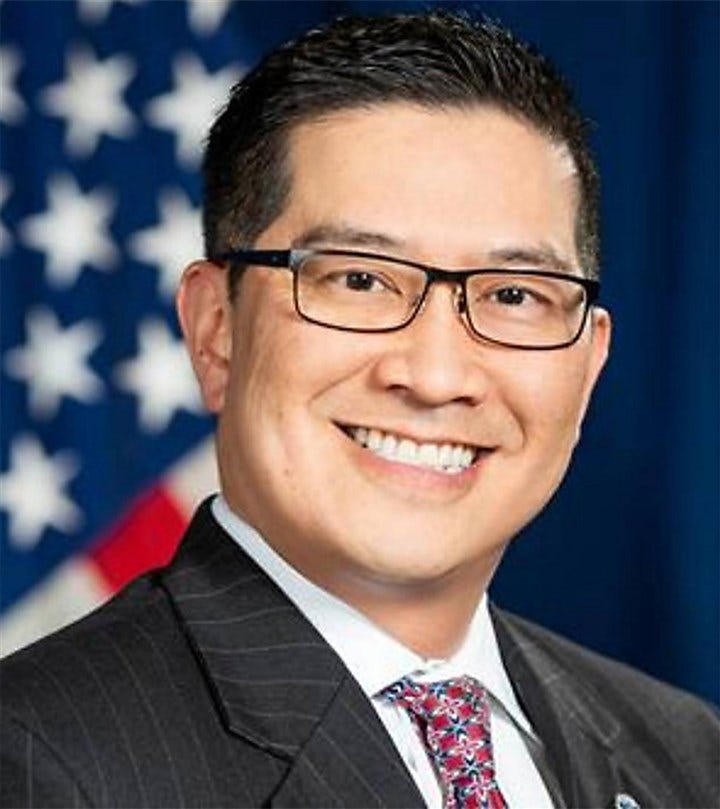 The Trump administration's appointment of a Vietnamese refugee to lead Immigration and Customs Enforcement sparked anger among Asian American advocates, many of whom condemned the move as hypocritical.
Tony Pham, whose family fled Saigon in 1975, previously served as the agency's principal legal adviser. He was tapped on Tuesday to succeed Matt Albence as the new acting director.

During the Trump years, deportations of Southeast Asians have grown at an alarming rate. Pham's nomination comes at a particularly fraught time for a group already reeling from the health and economic fallout of the pandemic. Earlier this month, ICE removed 30 Vietnamese Americans, including some refugees thought to be protected under a 2008 agreement between the U.S. and Vietnam.
2. Nikki Haley, Bobby Jindal and on-and-off relationships with Indian American identity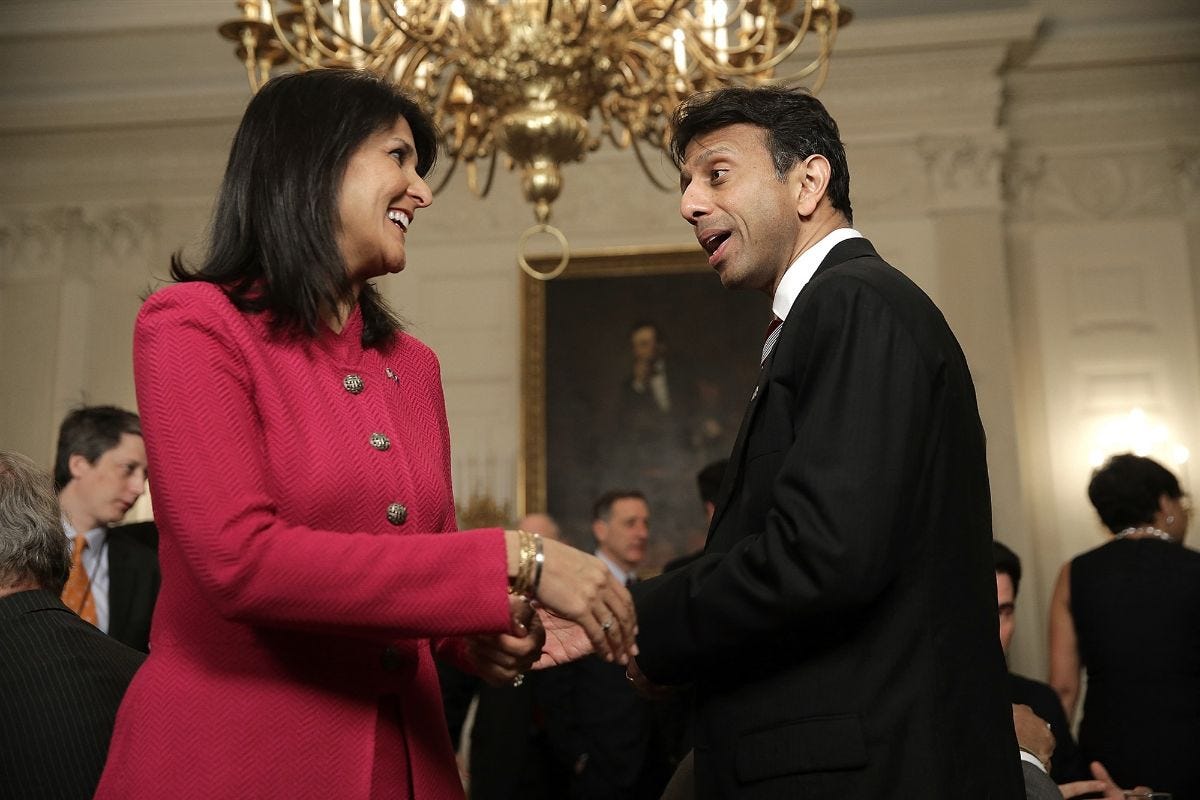 After Nikki Haley's Republican National Convention speech this week, critics have pointed out that embracing one's roots can, itself, come across like a political act.
Haley, the former governor of South Carolina and U.S. ambassador to the United Nations, was born Nimrata Randhawa to Indian immigrants from Punjab and goes by the childhood nickname "Nikki." She's private about her Sikh background and emphasizes her conversion to Christianity. She even listed her race as "white" on a 2001 voter registration card.
But on Monday, the first night of the RNC, she invoked her Indian identity and claimed that "America is not racist," although later in the same speech, she contradicted herself by pointing out that her family had faced discrimination during her childhood.
South Asian American experts who are familiar with Haley, Bobby Jindal, the former Louisiana governor and 2016 Republican presidential hopeful, and other conservative Indian American politicians note that some of them seem to have an on-and-off relationship with their Indian identity, mostly appearing to distance themselves from it but also using it to their advantage when it serves them.
3. Chef David Chang opens up about Bipolar I Disorder in new memoir: 'it has shaped me in so many ways'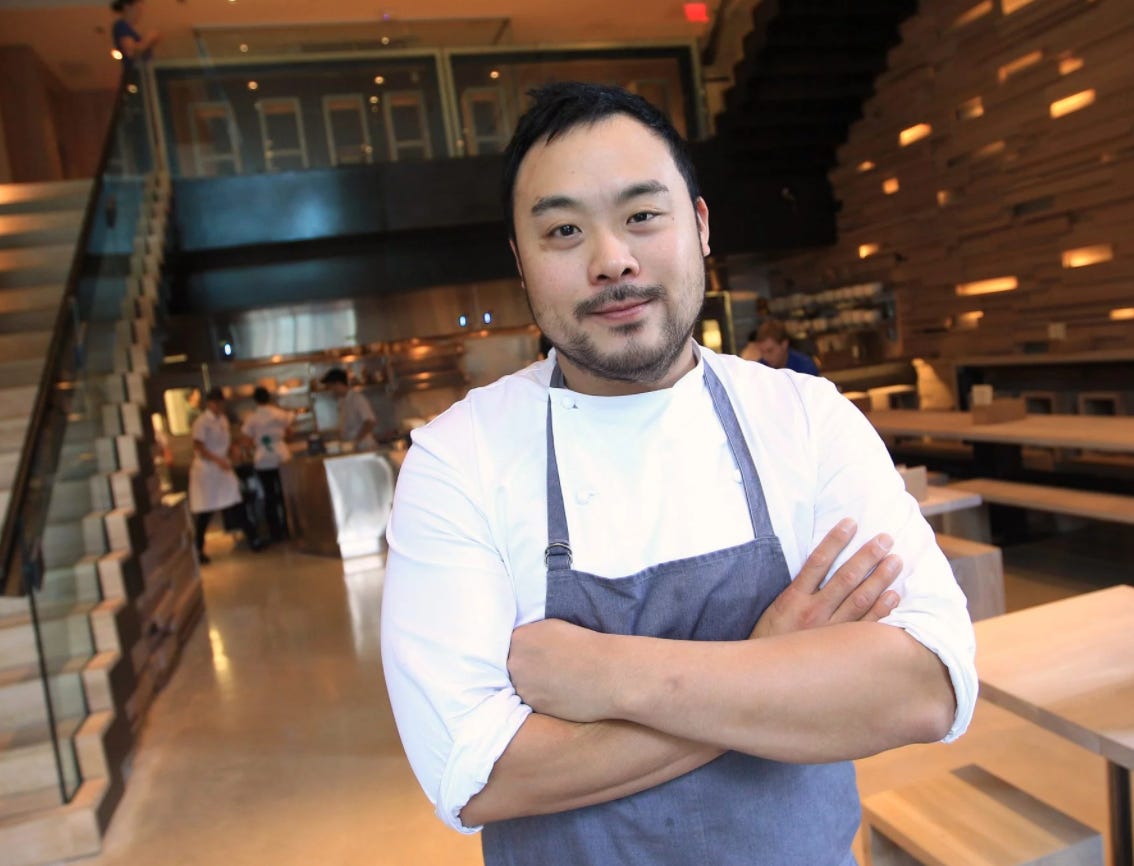 Recently, David Chang, founder of the Momofuku restaurant empire, was preparing a hot pot for his wife, Grace, and their son Hugo, 17 months, at their home in Los Angeles when the butane burner malfunctioned. Grace, 32, alerted him that she smelled something burning.
"It was a completely innocuous thing, and I immediately lost my temper, and I freaked out," says Chang, 43.
This particular outburst may have been a result of the stress the Ugly Delicious star endured after being forced to lay off hundreds of workers and close two of his 16 restaurants because of the COVID-19 pandemic. But for decades the son of Korean immigrant parents has been battling periods of depression as well as manic episodes, anger issues and suicidal thoughts caused by his bipolar I disorder.
The disease, which he writes about for the first time in a raw new memoir, Eat a Peach, excerpted in this week's PEOPLE, "has shaped me in so many ways," he says. "Bipolar has given me the very best of myself as a chef and the very worst of me as a chef."

AAPI Minds of the Week
4. Kelly Marie Tran on being the first Southeast Asian actress to lead a Disney animated film
For Asian Americans across the country, the premiere of Crazy Rich Asians was an event: People bought out theaters, held watch parties, and celebrated its box office triumph. And it was no different for Kelly Marie Tran. The Star Wars: The Last Jedi and Rise of Skywalker actress says she and all her Asian girlfriends giddily reserved tickets for the 2018 movie, which became a pop-culture sensation and revitalized conversations about onscreen representation.

Tran hopes her upcoming Disney film Raya and the Last Dragon will allow Southeast Asians, who are rarely featured in Hollywood, to feel seen on the big screen. (While set in Singapore, Crazy Rich Asians featured a majority East Asian cast.)
Tran is making history as the first actress of Southeast Asian descent to lead a Disney animated movie, and Raya (slated for release March 21, 2021) also happens to be the first feature from Walt Disney Animation to be inspired by Southeast Asia. EW exclusively revealed a first-look image from the film Thursday, and spoke to its filmmakers.
Read more about Kelly Marie Tran.
5. Naomi Osaka boycotts match to protest over 'genocide of black people by police'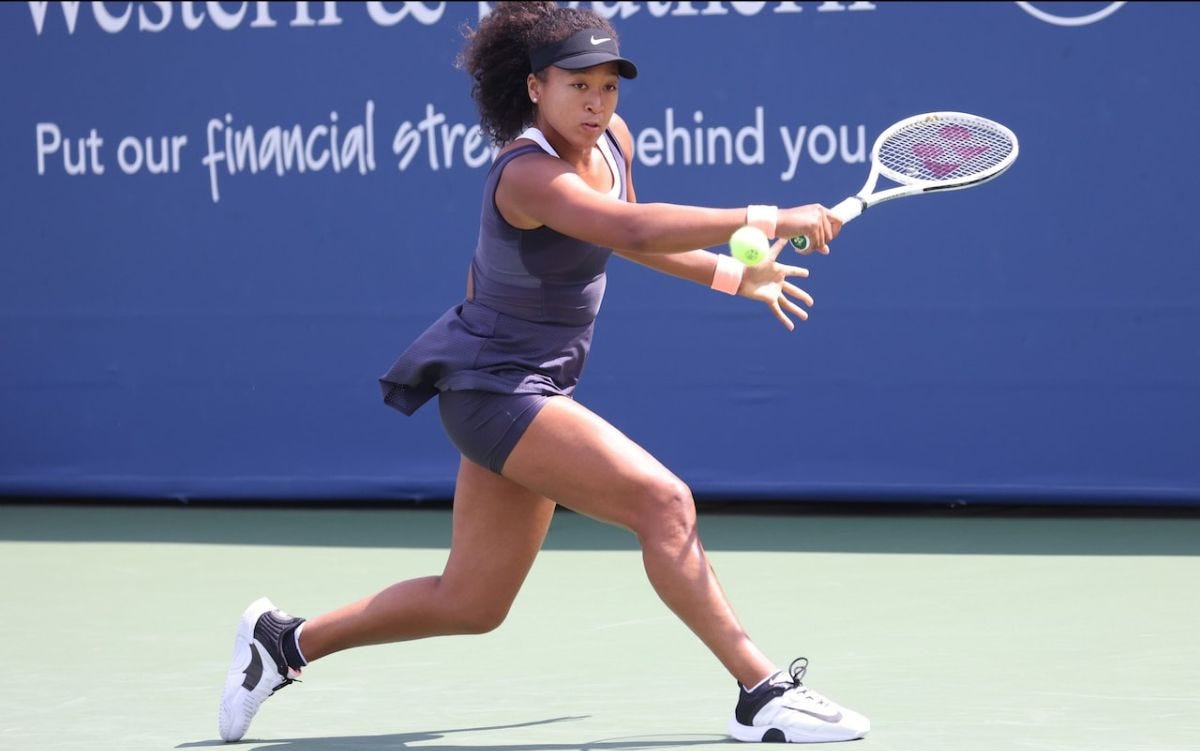 Tennis star Naomi Osaka has pulled out of her semi-final at the Western & Southern Open in protest at the "continued genocide of Black people at the hands of police".
Osaka, a former world No 1 and two-times grand slam champion, said on Twitter that she was withdrawing from her match against Elise Mertens to draw attention to racism and police brutality.
Osaka said: "Watching the continued genocide of Black people at the hand of police is honestly making me sick to my stomach.
"I'm exhausted of having a new hashtag pop up every few days and I'm extremely tired of having this same conversation over and over again.
"When will it ever be enough?"
Read more about Naomi Osaka.
6. InspirAsian of the Week (Instagram Feature)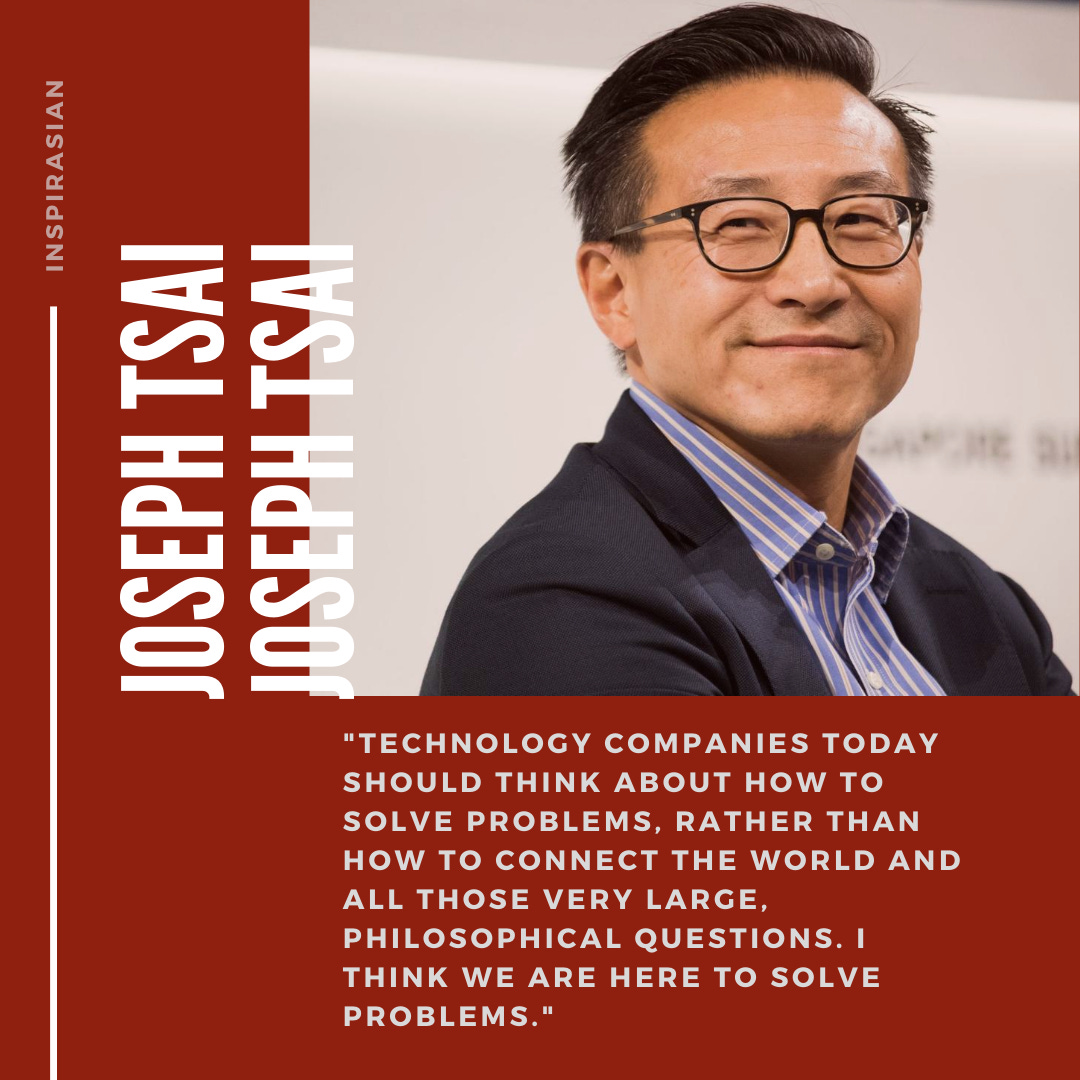 Learn more about Joseph Tsai, co-founder of Alibaba and owner of the NBA team Brooklyn Texts, at our Instagram page

AAPI Story of the Week
7. Selfies to Selfess in 12 Steps | Kevin Kreider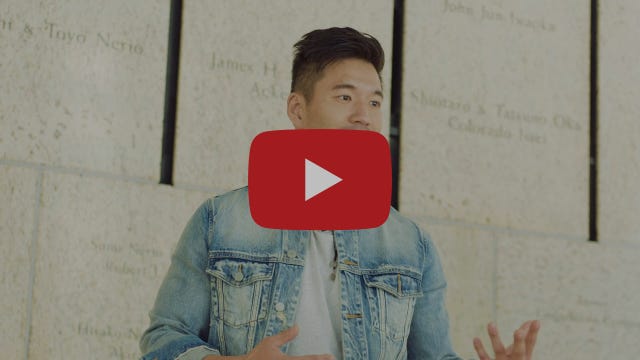 "I modeled because I wanted to be on the cover Men's Health magazine with my name on it, the pinnacle of fitness models and would inspire other Asian men to be fit and attractive, it wasn't just a white privilege and gave them other options and faces to see and admire.I started to lose myself in that industry and was becoming narcissistic, self centered, selfish because that is also what I thought I had to be to become successful."
Part of Crushing The Myth's Speaker Stories.