Discover more from Crushing The Myth
We're passionate about bringing you the most headlines around Asian American news and newsmakers.
AAPI News: Nikki, BTS, Joe, Clara, and Avantika
Someone sent you this newsletter? Sign up here.
Looking for our weekly digest? Sign up here.
Forward this to a friend!


Wednesday's highlights


Your weekly source of AAPI news.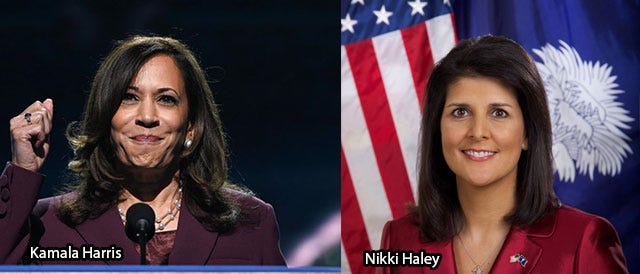 // politics

1. Nikki Haley at the RNC...a preview of 2024?
Nikki Haley took to the stage Monday night at the Republican National Conference. As usual, she got great reviews of her speech. For those who don't know her, Nikki Haley is the former governor of South Carolina, the former US Ambassador to the U.N., an oft-mentioned candidate for the post-Trump Republican ticket, and a proud Indian-American.

Of course, there has been another Indian-American who's been in the news lately - Kamala Harris.

Is August 2020 foreshadowing August 2024? Could be.

On a side note, here's an awesome list of all the Indian-orgin politicians in politics today. Impressive.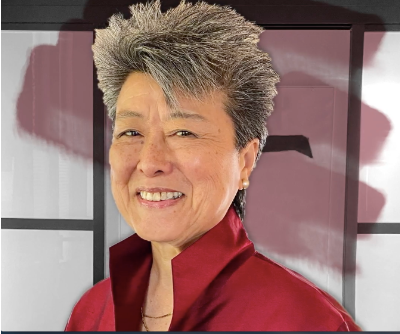 // opinion

2. Helen Zia has seen this before.
USA TODAY - Helen Zia is one of USA TODAY's Women of the Century. To commemorate the 100th anniversary of the 19th Amendment, we've assembled a list of 100 women who've made a substantial impact on our country or our lives over the past 100 years. Read about them all at usatoday.com/WomenoftheCentury.

Helen Zia, a noted journalist and author, talks about how she sees the current climate of anti-Asian American sentiment similar to that of the early 1980s. Back then, the US had to grapple with the death of Vincent Chin, a Chinese-American beaten to death by two white men who never went to jail.

Zia says:
In my culture, we're not supposed to point to proudest anything, because there's always another thing that we can try to do. I do have to say that getting involved in the Vincent Chin case, when I was a struggling baby journalist and worried that I might lose my career, (was when) I finally thought, "Oh, I can do this. This is where my heart is." I chose to stand up and raise my hand and raise my voice.
There have been moments where I didn't say things, and I always felt like I should have said something. But the times that I did speak up and tried to do something, to the best of my ability, those I think were the things I could say I'm proud of.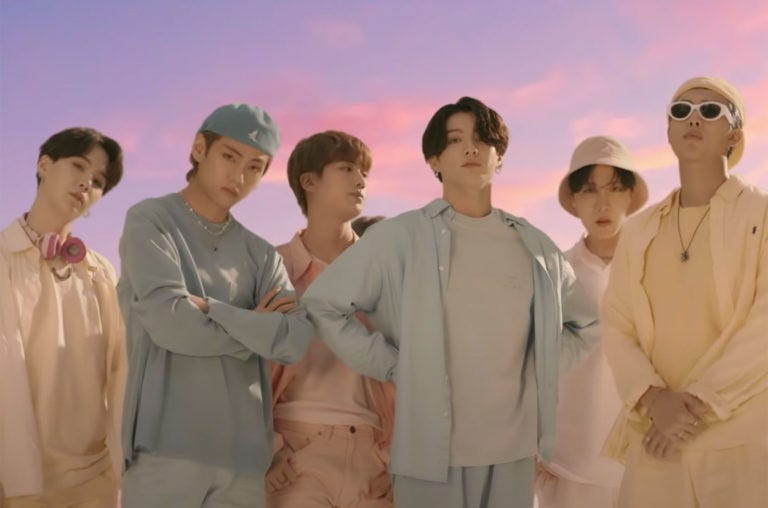 // music


3. BTS breaks records with 'Dynamite'

The new music video from BTS counted 101.1 million views within 24 hours of its release, YouTube confirms to Billboard, making it the music video with the biggest first-day debut to date. More than 3 million concurrent viewers immediately tuned in at premiere time.

Apparently, Dynamite wasn't supposed to be released as a single track, but the hardships of the coronavirus pandemic moved them to put out a new track "as soon as possible" that could energize and excite fans.

Dynamite is also the first all English song the band has released. From USA Today:

"When we first listened to the demo, we just loved it as it is," RM explained to NBC News correspondent Joe Fryer. "So, we thought, 'Why not just keep it this way?' So we just kept the demo, recorded it and this became a whole new challenge for us, too."

Have you watched Dynamite yet?
// sports

4. Brooklyn Nets owners pledge $50M to economic mobility in the Black community
Joe and Clara Wu Tsai, owners of the Brooklyn Nets since 2019, are investing in economic mobility in the African American community. They outlined a "five-point plan" which will include 'continued support for its players pushing for social and economic equality and address wage gaps in communities of color, starting in Brooklyn.' This is on top of buying $7M worth of PPE and ventilators for front line workers back in April.

Thank you Joe and Clara Wu Tsai for being true model minorities.

In other news, Jeremy Lin, who is currently battling it out in China, got his Taiwan passport. The hope is that he can play for the national basketball team.

And finally, congratulations to Michael Vang for being the first Hmong pro soccer player in the US.
// entertainment

5. In Asian American entertainment news...
Avantika Vandanapu (Diary of a Future President, Mira, Royal Detective) will star in Spin, directed by Manjari Makijany (Desert Dolphin). This family/teenage rom-com centers around a 15-year-old Rhea Kumar (Vandanapu) and her discovery of music and creating beats that blend her Indian heritage with current day American life.

Oscar-nominated actress Sophie Okonedo and former Game of Thrones star Kae Alexander sign up for The Wheel of Time, Amazon's adaptation of Robert Jordan's fantasy epic.

Also, Teen Vogue has a nice write-up on "Definition Please", Sujata Day's directorial debut.