Discover more from Crushing The Myth
We're passionate about bringing you the most headlines around Asian American news and newsmakers.
AAPI News: Kamala, NYPD, Hasan, and Awkwafina
Were you forwarded this newsletter? Sign up here.
Looking for our weekly digest? Sign up here.


Friday's highlights



Your weekly source of AAPI news.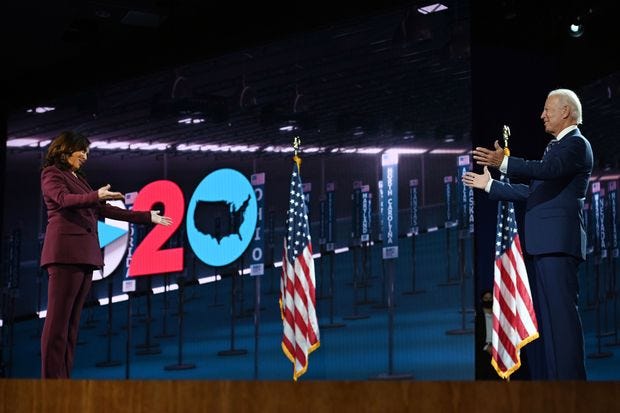 1. Biden accepts the nomination and Kamala steals the show.

The big political news of the week is the Democratic National Convention. This year, because of COVID, the party organizers held a virtual convention (never been done) where party leaders and supporters spoke to a TV screen. There were a lot of highlights culminating in former Vice President Joe Biden officially accepting the Democratic nomination for president. However, (now) Vice President candidate Kamala Harris did a fantastic job speaking about her roots, her service to the country, and supporting Joe Biden.

In fact, Kamala spent the first 5 minutes speaking about being raised by her Indian mother and the importance of family.

Watch her entire DNC speech here.