Discover more from Crushing The Myth
We're passionate about bringing you the most headlines around Asian American news and newsmakers.
CTM Weekly ⛄ Happy Holidays from Us 🗣Transmuting Darkness into Light
Theme of the week:

Perseverance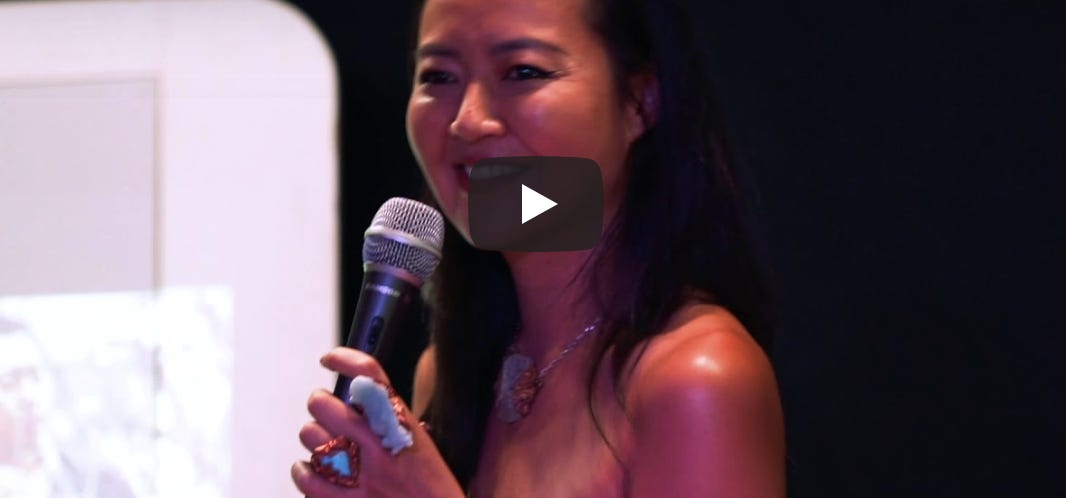 Transmuting Darkness Into Light

Born in Taiwan and raised in NYC, Angel Pai is an actress, jewelry designer, model, former taekwondo medal winner and more. Click below to hear her share a very personal, painful and powerful part of her journey - the darkness that brought forth the light
From our Instagram this week:
We highlighted AAPI news from the week, including a new Netflix animated series based on Japanese folklore and U.S. director Mattie Do, who is one of Laos' first female filmmakers bringing horror to the screen.
Check the news out here.

From our Facebook this week:

Pixar's animated short 'Wind' honors a Korean grandmother's sacrifices to get her sons to America. "[Wind] was inspired by my grandmother," Chang explains. "She was a single mother after the Korean War, and it's inspired by everything she did take care of her kids and my dad, feed them, educate them and eventually sending them all the way to the U.S. for a new life."

Read more here.
Upcoming Events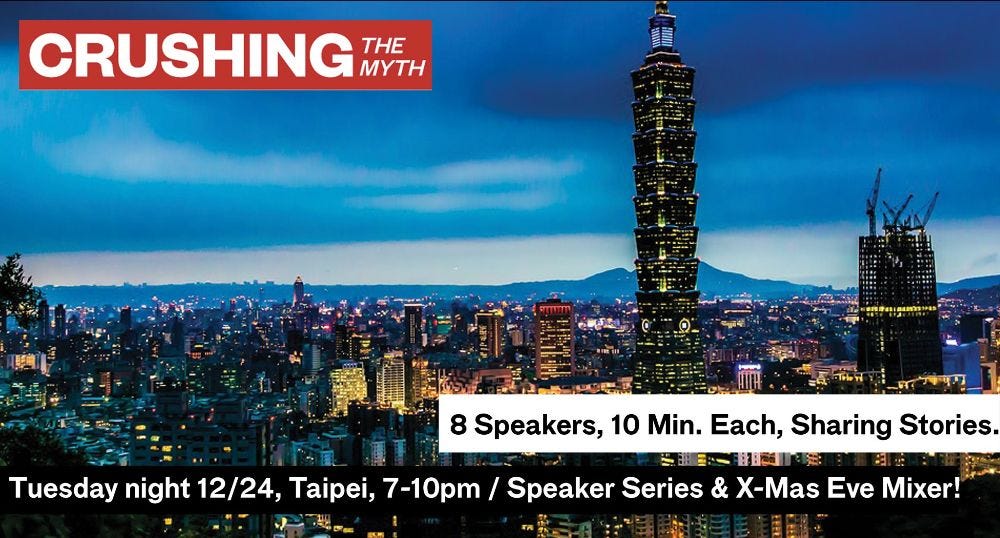 CTM 10 Taipei: Speaker Series & X-Mas Eve Mixer [12/24, 7-10pm]
Join Crushing The Myth for our first international speaker series! Speakers will be in English. Everyone welcome!

TICKETS (includes drinks & snacks)
-- $450NT Early Bird (through Friday 12/20)
-- $600NT Regular Admission (after 12/20)

Learn more here.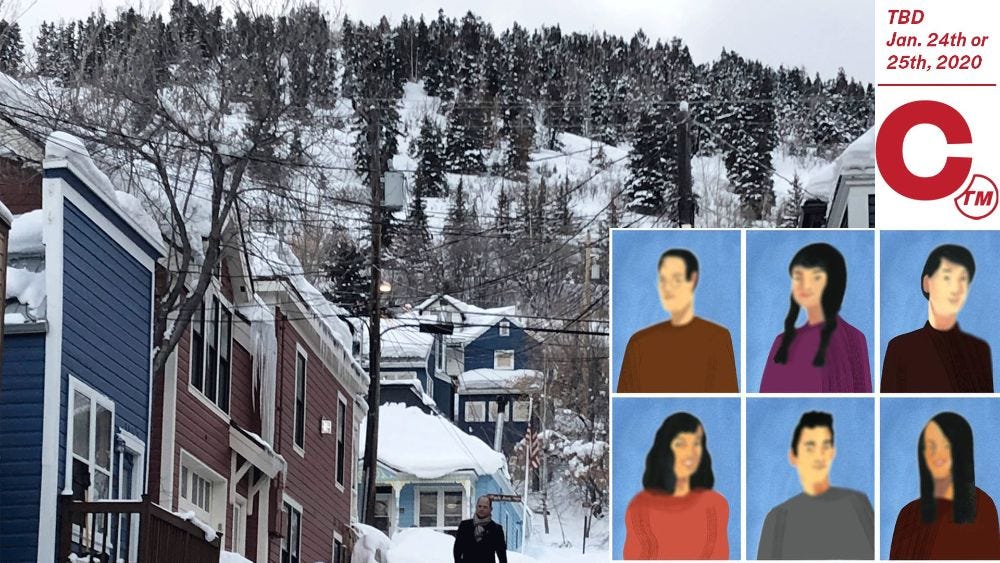 CTM Networking Mixer @ Sundance 2020 [1/24]
Are you headed to Sundance 2020? Do you want to connect and meet other people interested in Asian American stories & perspectives? Come on out and have a beer/coffee/wine/pizza with us!

NOTE: This is a placeholder FB event to see who's headed to Sundance and interested in meeting up. Likely, we'll find a spot Friday afternoon and just mingle. Details to be updated later!
Learn more here.
Past Speaker News Asian in America by Jenny Dorsey (CTM 06) Asian in America is a symbolic exhibition and 6-course dinner experience that explores the complex narrative of the Asian American identity through food and drink, virtual reality, spoken word and poetry.

To kick off the first Lunar New Year of the decade (!!), Studio ATAO will be hosting a special rendition of Asian in America on Thursday, January 23rd at the Japanese American National Museum in historic Little Tokyo in downtown Los Angeles.
New Videos of the Week - click below to watch!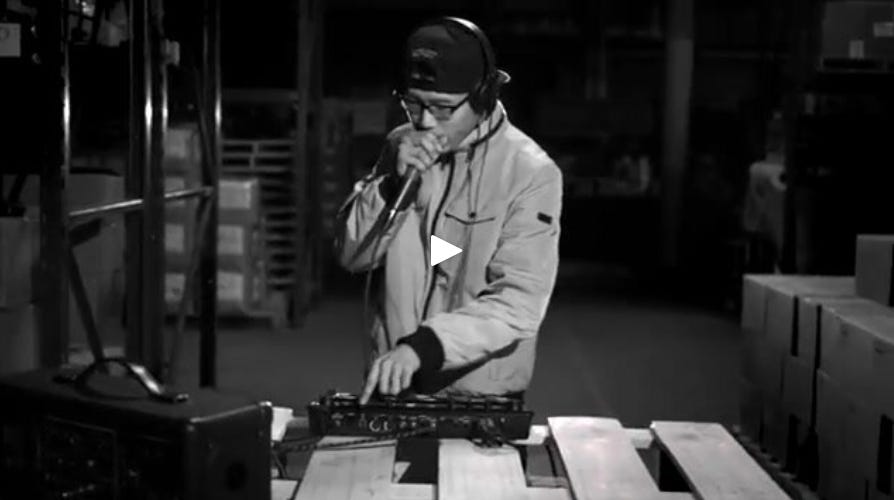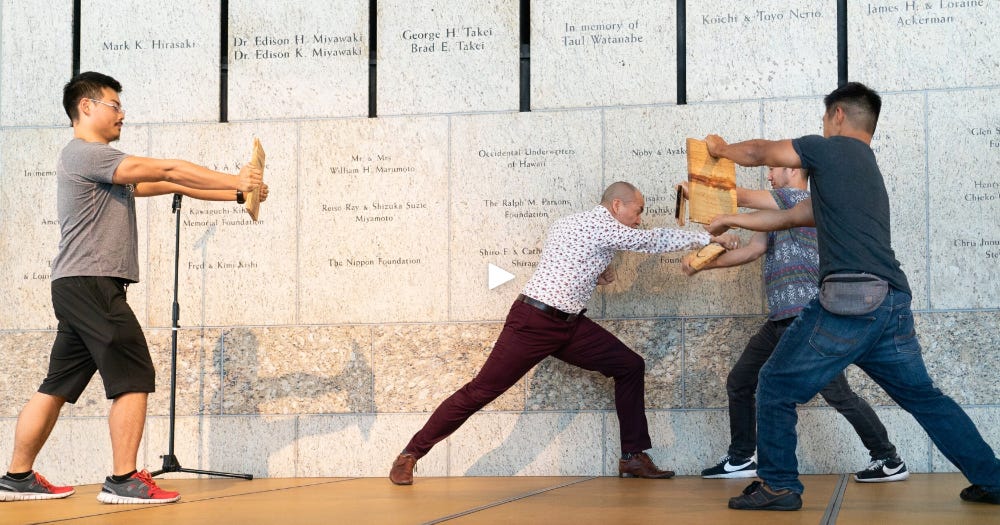 Sponsors

Thank you to our community sponsors:

Apex for Youth
Grace Street
Guiding Clarity
Other AAPI Events

NYC:
Japanese Ink Painting Class | 11/19-12/31
Hello Panda Lantern Festival | 12/23
Asian AF Comedy Show | 1/20

LA:
ACN LA Stunt Acting Workshop with Trojan Stunt Team | Multiple dates
Asian in America: VR Dinner (By Chef Jenny Dorsey, past CTM speaker) | 1/23

"The shame and guilt that came from my experience with abuse was crippling. Over time and with the right support, I was able to stop masking and actually confront the shame. I now see that I'm a stronger person because of the pain and my resilience is the part of me that I'm most proud of.
There's so much power in confronting the darkest parts of ourselves because only then are we able to heal. My power lies inside me ready to love, enact change, and support students and families in telling and shaping their stories."
- Marianne Perez on how Resilience & Passion Converge
Listen. Learn. Inspire.
We created Crushing The Myth to share Asian American stories and perspectives with a global audience, as well as, connect Asian Americans and allies to each other. Because Asian America today is more than just the "Model Minority" label.