Discover more from Crushing The Myth
We're passionate about bringing you the most headlines around Asian American news and newsmakers.
CTM Weekly 🎥 How I Shot a Fight Scene 🦃Thanksgiving Dinner with a Behavioral Scientist
Listen. Learn. Inspire.
Welcome to our updated newsletter! We've got a refreshed look but the same, ever important mission.

We created Crushing The Myth to share Asian American stories and perspectives with a global audience, as well as, connect Asian Americans and allies to each other. Because Asian America today is more than just the "Model Minority" label.
Theme of the week:
Entertainment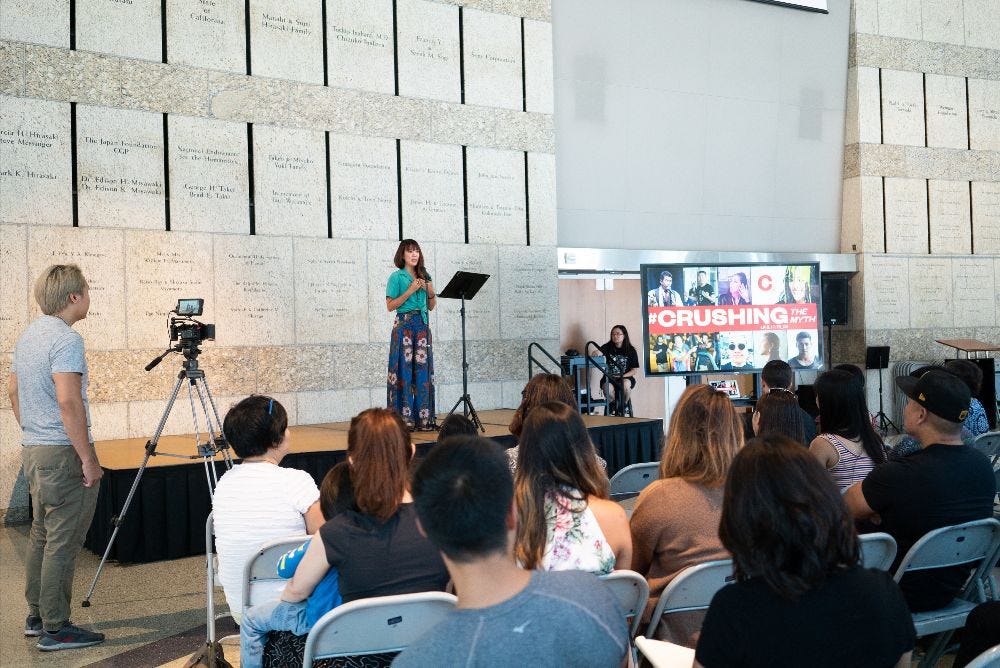 Director Angela Chen takes us through a how-to of her pivotal fight scene in her award winning short film "Our Home Here". "Angela Chen is following in the footsteps of Paul Haggis (Crash) and Alejandro González Iñárritu (Babel, Amores Perros) by weaving together complexly related storylines that all reinforce a similar theme.
From our Instagram this week:

Pixar's "Float" is its first-ever all Filipino animated short film. Created, produced, and directed by Filipino American writer/producer Bobby Rubio, "Float" is part of the Pixar Sparkshorts.

Read more here.

From our Facebook this week:

We asked you "who are your favorite Asian American actors & what do you love seeing them in?"

You answered "Awkwafina in The Farewell and Keiko Agena in Prodigal Son"
Past Speaker News
Upcoming Events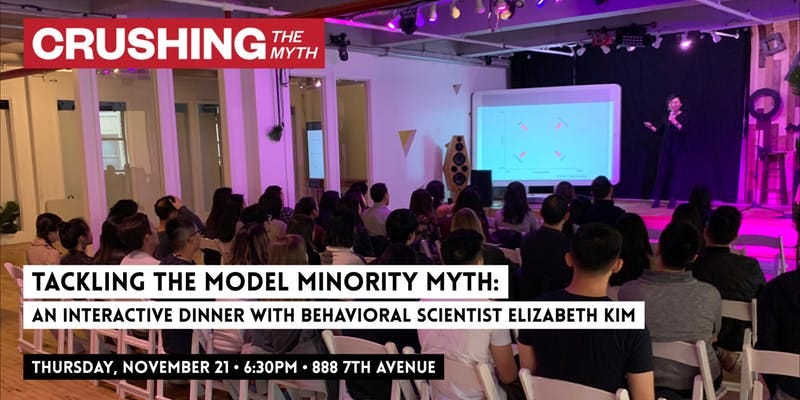 An Interactive Thanksgiving Dinner with Behavioral Scientist Elizabeth Kim [11/21 in NYC]
We'll use frameworks from behavioral science to conduct a behavioral diagnosis on the Model Minority Myth and design actionable solutions for social change--all while savoring a delicious Thanksgiving meal.

Learn more about the dinner and purchase tickets here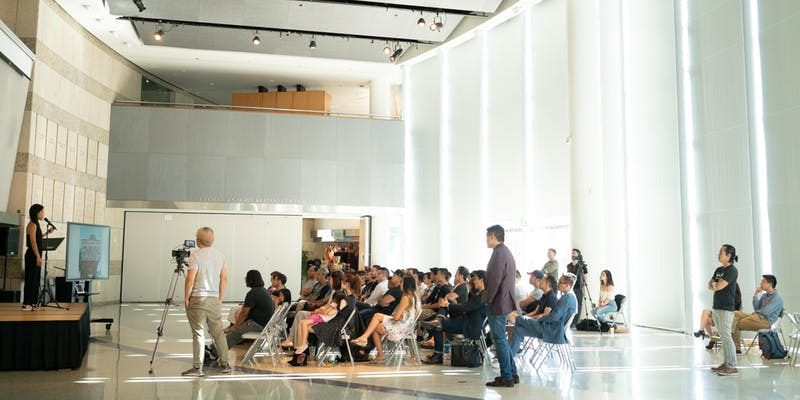 Crushing The Myth 09: An Asian American Speaker Series [12/5 in LA]
The old "Model Minority" label is outdated and doesn't reflect modern-day Asian America. So let's CRUSH the myth, and talk about cultural issues that are important to our current generation.

Learn more about the speakers and purchase tickets here.
Sponsors

Thank you to our community sponsors:

Apex for Youth
Grace Street
Guiding Clarity
Other AAPI Events

NYC:
Hack City Comedy Show with Fumi & Mic | 11/13
Stand UP Comedian Jocelyn Chia Performs Live | 11/13
TIDE Film Festival 2019! | 11/15

LA:
ACN LA Stunt Acting Workshop with Trojan Stunt Team | Multiple dates
The 3rd Taiwanese American Film Festival | 11/16

Philadelphia:
Appropriation or Appreciation? Hip Hop Workshop | 11/16

"So if a silly, drunk idea from a hungry ABG can turn into a 30-person music video production, what else can you do if you stop asking yourself why and start asking yourself why not?"

- Avery S. Someone aka Arigato Grande, creator of "7 Meats"